Considering Working with a Coach? What You Need to Know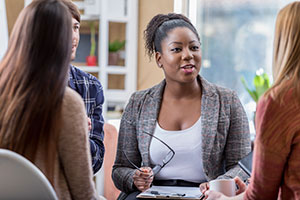 The Nuts and Bolts of ADHD Coaching: When is it the Right Choice?
Featuring Jodi Sleeper-Triplett, Master Certified Coach (ICF)
Thursday, June 21, 2 p.m.
Not all ADHD coaching is created equal. As coaching has become more popularized, there are growing numbers of individuals hanging out a shingle to advertise their services. Many parents and adults with ADHD want to know, "Is coaching the best choice?" and "How do I know if I am getting a trained coach?"
In this webinar, Master Certified Coach Jodi Sleeper-Triplett will share how to decide if coaching is a good choice for you or your child and discuss the different options for choosing a coach.
By the end of this webinar, participants will be able to:
Assess coaching readiness in children and teens

Understand the difference between ADHD coaching, life coaching, executive functioning coaching and academic coaching to make the best choice.

Recognize the benefits of hiring a well-trained, credentialed coach for maximum success
Jodi Sleeper-Triplett,
BA, is a Master Certified Coach (ICF) and Board Certified Coach (CCE), trainer, mentor, presenter and keynote speaker. She is the author of Empowering Youth with ADHD and contributing author of Becoming Self-Determined: Creating Thoughtful Learners in a Standards-Driven, Admissions-Frenzied Culture. Her company, JST Coaching & Training, provides coach training programs to individuals and organizations worldwide.