Creating A More Peaceful Home
ADHD Weekly, December 20, 2018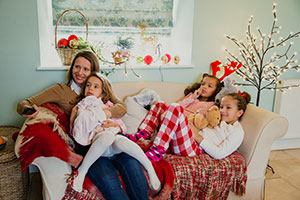 Ask the Expert Highlight:
Tips for Creating a Peaceful Household When Mom has ADHD
Featuring Terry Matlen, ACSW

Did you know that more than four million women in the United States have ADHD? Many of them are mothers, or are raising children. Almost all of them feel like they are struggling to "keep up" with their homes, their careers, and their families' lives and needs. And during the holidays, so much preparation seems to become their responsibility. Does this sound like you?
Terry Matlen has developed practical tips to create a calmer home for your family while still meeting your needs. Watch now for her tips to create a more peaceful home for you and your family.