Doctor Calls for Better Awareness of Adult ADHD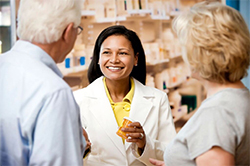 The next clinical frontier in our understanding of ADHD is addressing the disorder in adults over 50, writes David Goodman, MD, in a recent U.S. News & World Report column.
He writes that the care of patients affected by ADHD can be advanced if healthcare providers and the general public understand the persistence of ADHD throughout many people's lives and the improvement in their quality of life with effective treatment.
Dr. Goodman, a member of the CHADD Board of Directors and the director of the Adult Attention Deficit Disorder Center of Maryland, is calling for better information on the prevalence of ADHD and better diagnosis and treatment in senior adults.
Read Dr. Goodman's call to action for health care providers.