Boost Your Exercise to Help With ADHD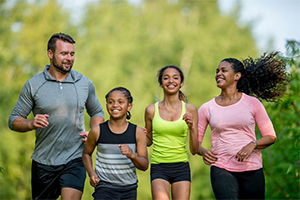 Regular exercise can help address ADHD symptoms. And while many of us think of exercise as something to make changes to our waistline, physical activity also has a profound effect on our brains. Research has shown that moderate to intense exercise provokes changes in many neurochemicals and brain structures that can help to increase attention and focus.
For children affected by ADHD, a study published in the Journal of Attention Disorders (Verret, 2012) showed that moderate to vigorous intensity exercise 45 minutes a day, three times a week, for 10 weeks helped with cognitive function and behavior.
So how can adding exercise to your existing treatment plan help reduce your ADHD symptoms? Find out more.