Mindfulness and Parenting a Child with ADHD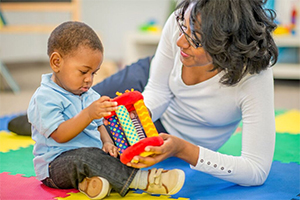 Ask the Expert Highlight: Mindfulness, Stress, & Emotion
Featuring Mark Bertin, MD

Can mindfulness practices help reduce stress for people diagnosed with ADHD? Mark Bertin, MD, discusses this in the Ask the Expert Highlight.
Mindfulness, he says, is becoming consciously aware of the moment and being present in that moment. It is accepting the moment as it is—happy, sad, stressful, or at ease—along with noticing and naming the sensations and emotions we experience without evaluation or judgment.
"Mindfulness might be useful in supporting ADHD care in addition to the support of traditional care," he says. "Being more aware of our thoughts as they happen allows us to experience them differently."
For parents, it can help to reduce the stress caused by the ADHD symptoms that their children have. It can also help parents to become more aware of their reactions when ADHD symptoms begin to complicate tasks in daily life, he says.
"Most people begin to see fairly quickly a lot of things that go on habitually," Dr. Bertin says. "One of the best ways to change behavioral habits is to be aware that they are going on. Mindfulness can support breaking those habits."