Food Choices for Children with ADHD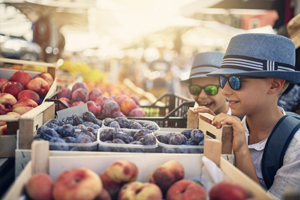 Can what your child eats affect her ADHD symptoms? We know that diet and food do not cause ADHD, but there's a growing body of evidence that some dietary supports can help improve symptoms for a number of people.
Developmental pediatrician Marianne Glanzman, MD, takes a serious look at the nutritional needs of children who have ADHD and the research on how food choices can support their overall health. Proteins and carbohydrates in the right balance, along with meal timing that can improve the effectiveness of medication, are important to symptom management. Research has identified vitamins and minerals in our foods that play a role in health. Omega-3 fatty acids hold promise when it comes to healthy development of the brain and many systems in our bodies. Dr. Glanzman discusses all these findings and what they could mean for your child.
Sometimes, nutritional or dietary changes can be part of a comprehensive treatment plan to help your child with ADHD experience success. As with other interventions, a clinician who will help you evaluate the positive and negative effects is an invaluable ally. Keep reading What Should I Feed My Child with ADHD? in Attention magazine to learn more about food choices that could be helpful for your child.

Join the discussion: What foods does your family enjoy?