Webinar: Thomas Brown Discusses Common Treatment Problems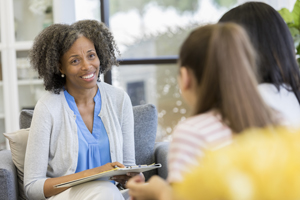 CHADD Webinar: 4 Common Problems in ADHD Treatment for Teens and Adults
Featuring Thomas E. Brown, PhD
June 11, 2 PM ET

Are you feeling frustrated that you don't have immediate results from your ADHD treatment plan? It could be a matter of taking more time, or it could be time for another approach.
Some teens and adults aren't sure what to do when improvements they expect from their treatment for ADHD haven't happened as soon as they want. Should they continue with what they're doing or change their treatment plans? In this webinar Dr. Thomas Brown will discuss four problems that may interfere with successful treatment for teens and adults with ADHD:
Lack of a clear understanding of the many ways ADHD can impact daily life
Inadequate "fine tuning" of medication for ADHD
Ignoring problematic co-occurring disorders
Insufficient interpersonal support
Dr. Brown will describe ways to address these common problems to improve effectiveness of treatment for teens and adults with ADHD.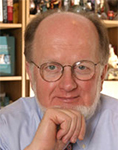 Thomas Brown, PhD, is a clinical psychologist who received his doctorate from Yale University and is director of the Brown Clinic for Attention & Related Disorders in Manhattan Beach, California. He specializes in assessment and treatment of high-IQ children, adolescents and adults with ADD/ADHD and related problems. After serving on the clinical faculty of the Yale Medical School for 20 years, Dr. Brown resigned to accept an appointment as adjunct clinical associate professor of Psychiatry and Behavioral Sciences at the Keck School of Medicine of the University of Southern California.
Dr. Brown has served on the professional advisory boards CHADD and for the Attention Deficit Disorder Association. He has published articles in professional journals and is author of five books on ADHD as well as the Brown Attention Deficit Disorder Scales for Children, Adolescents and Adults. His most recent books are Smart but Stuck: Emotions in Teens and Adults with ADHD and Outside the Box: Rethinking ADD/ADHD in Children and Adults-A Practical Guide.