For Teachers: Assignment Accommodations for Students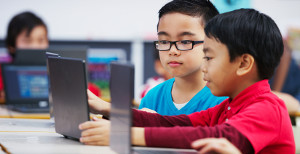 The hallmark symptoms of ADHD–hyperactivity, impulsivity and inattention–create challenges for students affected by the disorder. It is not that they are unwilling to sit still and listen, or focus on an assignment–they have difficulties trying to do it. So how do you help your students affected by ADHD learn? Assignment accommodations are a great place to start.
We have recently released four new fact sheets with great tips for modifying your assignments.
ADHD affects the brain and how it functions. Students with ADHD may learn and process information differently. They often have challenges with fine motor skills-making writing and note-taking difficult. They frequently have challenges with following directions that are presented in a long list or with operations that include multiple steps, such as long division. They can be forgetful and may not write down their homework assignments, or forget to bring completed work back to school.
Modifying assignments for your students can help them learn and retain information more easily and make it easier for them to demonstrate what they know. The overall goal for the assignment stays the same and allows these students to accomplish the same curriculum as others in the classroom.
CHADD's National Resource Center on ADHD has created these four fact sheets with tips for making accommodations for students with ADHD:
Drawing from key experts, these fact sheets incorporate strategies for modifying classwork, assignments and assessments. You can download them and incorporate the strategies and tools. Do let us know how well they work for your students.
For more information about improving homework strategies at home, check out our recent Ask the Expert webcast Improve Homework Time with Strategies that Work for ADHD featuring Cindy Goldrich, EdM, ACAC.
What are some classroom accommodations you have found to be helpful for your students?
The National Resource Center just released four fact sheets for educators on providing academic accommodations for your students. These are available for free download and use now. Learn more on ways to help your students become successful.