Getting the Best Accommodations for Your Child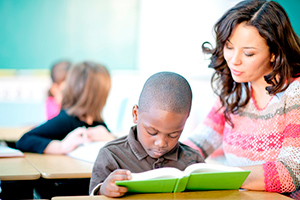 Ask the Expert: How to select the best school accommodations for your child with ADHD
Featuring Jennifer Engel Fisher, MS
Tuesday, February 6, 2 p.m.
Does your child have accommodations at school? Are those accommodations helping?
Many children with ADHD are eligible for a 504 Plan or IEP, detailing their academic accommodations. But what accommodations really work for children affected by ADHD? And how do you determine if a recommended accommodation is right for your child?
Join us for this Ask the Expert webinar as we will discuss accommodations that work for ADHD and how to tailor those accommodations to your child's needs. You'll learn what your role is in monitoring your child's academic plan and ways to track if the plan is helping. You child's role is just as important as your role, so we'll also discuss strategies to help your child self-advocate.
Learning Objectives
Identify common accommodations for ADHD
Describe how to select an accommodation based on your child's behavior and needs
Explain how to monitor your child's progress with accommodations
Discuss self-advocacy tips for your child
Jennifer Engel Fisher, MS, is the associate director of Weinfeld Education Group. She serves as an educational consultant, primarily focusing on the elementary to high school years. She oversees 12 educational consultants and provides training to consultants, teachers, and parents on the special education process, including crafting appropriate IEPs.
Ms. Engel Fisher has coauthored two books, Take Control of Asperger's Syndrome: The Official Strategy Guide for Teens with Asperger's Syndrome and Nonverbal Learning Disorders and Take Control of Dyslexia and Other Reading Difficulties. She is also a contributing author of School Success for Kids with ADHD. She has presented to parent groups on a variety of topics such as crafting appropriate IEPs, the IEP process, reading methodologies, and behavior management.
Does your child have an academic accommodation plan? Is it working for her? Join us for this special Ask the Expert webinar to discuss how to improve your child's academic plans and make adjustments when needed.