Help Your High School Students Develop Motivation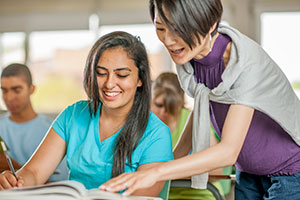 Featuring Maggie Sibley, PhD
Thursday, April 19, 3 p.m.
Does your teen struggle with motivation? Most teens affected by ADHD have trouble becoming or staying motivated. In school, this directly impacts a student's academic work. There are strategies you can use to help your teenaged students become more self-motived and self-directed. We will discuss situations such as whether or not to rely on external rewards and consequences to motivate struggling teens, and how to strike a balance between supporting teen independence and providing needed structure and assistance to a teen affected by ADHD. Teachers will leave better able to help increase student motivation.
Margaret Sibley, PhD, is a clinical psychologist and researcher at Florida International University. She studies executive functioning, motivation, and attention problems in adolescents and young adults. Dr. Sibley is the author of Parent-Teen Therapy for Executive Function Deficits and ADHD: Building Skills and Motivation, a comprehensive guide for professionals. She is also the author or coauthor of more than 50 research papers. She has received grant funding from the National Institute of Mental Health and the US Department of Education. She received early career awards from the Klingenstein Third Generation Foundation, American Psychological Association, and CHADD. Dr. Sibley is also currently on CHADD's Professional Advisory Board.
Teens struggle with motivation due to ADHD. This Educator Edition of Ask the Expert focuses on helping teachers encourage motivation in their high school students.