Learn 6 Tips to Stop Procrastination at School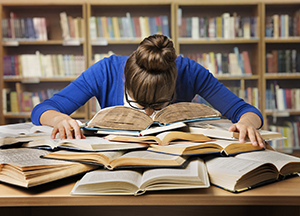 College starts next week for many young adults and non-traditional students. Keeping ADHD symptoms in check is a constant struggle for college students, many of whom are now creating their own support structures.
A recent feature in The Best Schools offers college students the following tips to help study and avoid procrastination:
Make good use of your smartphone
Use all the functions as your personal coach: calendar, alarms, notetaking tools, and email system. It's already your companion, so using it to help you plan and schedule your day, remind you of to-dos and keep you in touch with professionals is a natural.
Know what distracts you
Figure out what takes you off task and look for ways to avoid it. If you need to clear items off your desk or take yourself to a quiet corner of campus, be sure to do that. Don't try to study in an environment that works against your ability to pay attention.
Break up your academic efforts into bite sizes
Don't try to dine on the elephant all at once! Divide your assignments and study time into smaller chunks of time or effort. Plot them on your calendar.
Have a list. Or three, or more, lists
Write it down: assignments, chores, activities, and packing for the overnight trip with friends. Follow your list to make sure assignments are completed.
Seek out academic accommodations
Visit the student support center and line up academic help early in the semester. Talk with your professors and ask for what you think will help you be a better student.
Get evaluated
Work with the right health professional for you. Together you can figure out what you are coping with and draw up a treatment plan that works for you.
See the rest of the tips for more. Find additional information on succeeding in college.