Learn to 'See' Time Better to Get More Done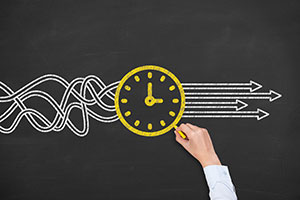 Adult to Adult: Understanding and Applying the Science of Time Management
Featuring Ari Tuckman, PsyD, MBA
Thursday, February 7, 2019, 2 p.m. ET

Join us for our Adult to Adult Webinar on time management. We will explore the science of time awareness and time management through the lens of ADHD. Together we'll uncover the reasons why adults with ADHD estimate, use, and value time differently from others.
In this webinar you'll learn to "see" time by externalizing it and "feel" time by building motivation. We'll discuss how to build a work environment that helps you get going earlier on deadlines. There will be tips and pointers to help you get and stay motivated without waiting until the last minute.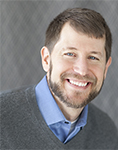 Ari Tuckman, PsyD, MBA, is the author of three books, Understand Your Brain, Get More Done, More Attention, Less Deficit, and Integrative Treatment for Adult ADHD. He is a psychologist in private practice, a former CHADD National board member, and co-chair of the CHADD conference committee.