New Prevalence Numbers of Children Who Have an ADHD Diagnosis Released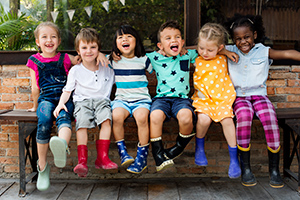 Researchers at the Centers for Disease Control and Prevention recently released updated numbers on how many children and teens have ever had a diagnosis of ADHD in the United States. They found that about 6.1 million children and teens (9.4 percent) have ever been diagnosed, and about 5.4 million children and teens (8.4 percent) currently have a diagnosis.
Of these young people, about two-thirds currently employ medication as part of their treatment plans. Just under half of them have received behavioral treatment for their ADHD symptoms within the previous 12 months. Recommended treatment for ADHD in school-aged children is a combination of medication management and behavioral treatment. For the youngest children, in preschool, behavioral therapy and parent training are the recommended treatments.
The numbers were not surprising to the study authors, says lead researcher Melissa Danielson, MSPH. In fact, the prevalence numbers are similar to results from the 2011-12 study using nationally representative data. The main difference was an increase in the number of young children 2-5 years old being diagnosed—from a previous estimate of 1.5 percent to a current estimate of 2.1 percent.
"In general, the results of this study came out in the way we might hypothesize," says Ms. Danielson. "We still see that more boys are receiving a diagnosis than girls, and that more older children will have received a diagnosis than younger ones."
ADHD among preschool children
In 2011, the American Academy of Pediatrics updated its guidelines for the evaluation and diagnosis of ADHD in children. In those updates, it stated that the primary care clinician could start an evaluation for a child as young as 4 years old who appears to display the symptoms of ADHD. The guidelines also recommended that behavioral therapy and parent training be applied as the first line of treatment.
The previous 2011-12 study reported an increase in preschool children receiving an evaluation and diagnosis of ADHD, growing from 1 percent to 1.5 percent of preschool children between 2007-2008 and 2011-2012. The present study estimates that 2.1 percent of preschool children were reported to currently have ADHD.
Ms. Danielson says she suspects the increase is related to a greater awareness of ADHD and that symptoms can be present at younger ages, along with an emphasis on early identification.
"It may be the case that the parents are spotting the symptoms early and going to the pediatrician about what they see," she says. "It's always a possibility to say it could be a true increase (from the earlier study), but we're not able to know that in this analysis."
Ms. Danielson says the researchers wanted to see how many young children with a diagnosis of ADHD were receiving the recommended treatment, including behavioral treatment and parent training for preschool children.
"There have been other studies that looked at children who received behavior therapy first, and they seem to have a better outcome," she says.
Finding recommended treatment in rural communities
Researchers also saw geographical differences when it came to treatment plans and the choices available to parents. Children in more rural areas and children living in Southern states were more likely to have a diagnosis of ADHD and to have medication management without behavioral treatment.
"It shows there is a need to have more resources going out to children in these communities, to have more than just medication," Ms. Danielson says. "We're hoping that this study shows there are gaps. The children aren't receiving recommended treatment; that the children in living in rural areas are less likely to receive behavioral treatment. Having more clinicians in those areas might help improve treatment."
The data also show further research on treatment by state is needed before there is a better understanding of regional differences in diagnosis and treatment. "It's evidence that there are these pretty big difference across the country," she says.
What the numbers mean for families
Ms. Danielson says the take away for families who have a child diagnosed with ADHD is to remember that they are not alone.
"If their child is receiving a diagnosis for the first time, they're definitely not the only one experiencing this," she says. "There's a big community of families working through a diagnosis of ADHD."
Looking for resources for your family?
What do you think about these newly released numbers?
Do you know how many children and teens are affected by ADHD in the United States? Researchers recently released new estimates on the number of children and teens affected by ADHD in the United States, along with noting increases in diagnosis rates for children in preschool and differences in treatment for children in rural areas.