October is ADHD Awareness Month – Get in the Know!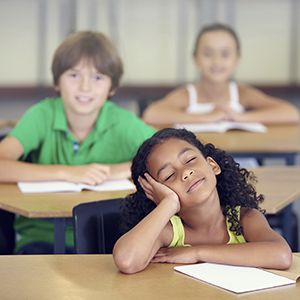 Are you or your child among the 17 million people in the United States who are affected by ADHD? If so, then October is your month.
ADHD Awareness Month kicks off this week. ADHD advocacy organizations, CHADD members and affiliates, and many people within the ADHD community are working to promote information on ADHD and ways to improve the lives of people affected by ADHD. Knowing is Better―when you have knowledge you can take the steps to improve your life and your children's lives.
"During ADHD Awareness Month we recognize the challenges that individuals and families contend with in ADHD, which affects their lives and well-being," says Leslie Kain, the executive director of CHADD's National Resource Center on ADHD. "This is a time for everyone to recognize that ADHD is a condition in the brain, speak out against shame and stigma, and advocate for effective treatment by healthcare professionals and educators."
"Knowing is Better," this year's theme, applies to every one of the 17 million people affected by ADHD, whether they or their loved ones have the disorder. Knowing is better for parents to understand how ADHD symptoms get in their children's way, socially and academically, and to seek the help their children need. For young adults, it's better to know more about their ADHD diagnosis to empower them to request appropriate accommodations in school or in the workplace. Knowing is better for adults, helping them to recognize their ADHD symptoms instead of feeling lost to a life of underachievement and frustration. Knowing is better for spouses, in order for the, to help each to cope with the disorder together.
During October, CHADD and its National Resource Center on ADHD are helping the ADHD community learn more through its ADHD Awareness Month webinar series, including special webinars for educators.The recent webcast What Everyone Should Know About ADHD, featuring popular author and speaker Edward Hallowell is now available to watch on demand.
CHADD is also using social media to share the message that Knowing is Better. You can check out social media posts to Like or Share throughout October and all year long at Facebook.com/CHADD.org and Facebook.com/Help4ADHD.
To help get the word out, you can the download the ADHD Awareness Month Toolkit for tips for social media, events planning, and getting the word that Knowing is Better out to your local community and media. The toolkit features suggested Facebook and Twitter posts along with templates for press release and letters to the editor you can use.
CHADD has also partnered with the Attention Deficit Disorder Association, the ADHD Coaches Organization and ADDitude magazine to host a webpage resource on ADHD Awareness Month.
"CHADD is proud to play a critical and vital role in informing, supporting, and advocating for our community of people dealing with ADHD," Ms. Kain says.
What else can you do to help spread the word that Knowing Is Better?
Print out the NRC fact sheets on ADHD and share them with your friends and community.
Get tips and resources on how you can increase awareness about ADHD.
Host an event promoting ADHD Awareness Month or local resources for ADHD and mental health.
Use your social media―Facebook, Twitter, Instagram, and other social media―to spread the message that Knowing is Better.
Join an event in your area. Find one through your local CHADD affiliate or check out the CHADD Calendar of Events.
Tell us what you think. Comment on this article.