October Is ADHD Awareness Month: Why That's Important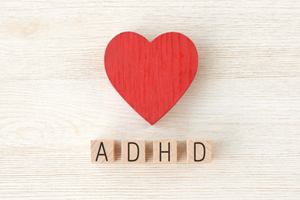 October is ADHD Awareness Month. CHADD is working with partners in the ADHD Awareness Coalition to educate people on the facts of ADHD—symptoms, diagnosis, and treatment—and dispel some of the myths surrounding this disorder, which affects more than 17 million people in the United States alone.
Why is ADHD awareness important?
The ADHD Awareness Coalition, comprised of CHADD, the Attention Deficit Disorder Association (ADDA), and ADHD Coaches Organization (ACO), plans to present information, podcasts, and webinars this month to increase awareness while correcting common misconceptions about ADHD.
Too often the myth that ADHD is "not a real disorder" lingers, leaving children and adults with the diagnosis feeling stigmatized. Together, we can break that stigma and show the world the many different faces of ADHD. With treatment and support, people with ADHD can and do live happy and successful lives.
"Because ADHD has a range of presentations and a wide range of severity, ADHD is often difficult to understand," says CHADD CEO Bob Cattoi. "The key is to understand that it is a neurodevelopmental issue. There are resources to help individuals affected by ADHD and those who support them. We're here to help them move beyond the self-criticism that is often associated with ADHD, and to appreciate the strengths—creativity, curiosity, generosity—that individuals with ADHD bring to our society."
CHADD's plans for awareness month
CHADD is encouraging its local chapters to plan activities in their communities for ADHD Awareness Month. Check with your nearest chapter to find activities in your community.
With the ADHD Awareness Coalition, CHADD members are also participating in the annual video contest. You can view this year's submissions now and vote for your favorite ADHD awareness videos. Those who are selected can win a tablet and case or gift cards, and a coalition package, consisting of a family membership from CHADD, a family membership from ADDA, and two hours of coaching or consulting from ACO.
"During October, we celebrate that ADHD does not define an individual; people with ADHD contribute positively to the world, bringing creativity, innovation, and accomplishment as shown by the many leaders, artists, and individuals from all professions with ADHD," says CHADD COO April Gower-Getz. "It's time to accept the differences in all of us and dissolve the shame. During ADHD Awareness Month let's not only ensure that the public has an accurate understanding of ADHD, let's end the stigma associated with ADHD."
To get involved with ADHD Awareness Month visit:
Interested in more on ADHD Awareness Month?
Join the discussion: What do you plan to to celebrate ADHD Awareness Month?