Podcast: The ABCs of Medications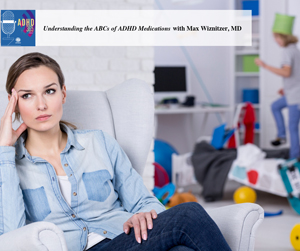 ADHD 365: Understanding the ABCs of ADHD Medications
Featuring Max Wiznitzer, MD

The decision to include medication in their child's ADHD treatment is difficult for many parents. There are popular accounts of people benefiting from medication, while there also are stories of serious risks associated with these medications. Many parents are left wondering what are the benefits and risks of taking ADHD medication? How do you know what's right for your child?
CHADD Professional Advisory Board co-chair Max Wiznitzer, MD, breaks down the choices available and discusses what you need to know when making this important decision.
Interested in more like this? Visit CHADD Podcasts.