Practice of Informal Removal Limits Students' Education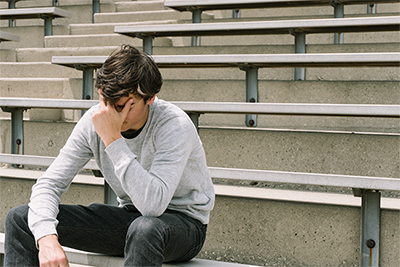 Children who have ADHD and other brain-based conditions and disabilities are guaranteed a free and appropriate education by law, just as their neurotypical classmates are guaranteed an education. This includes an appropriate amount of time in the classroom and receiving instruction. For a large number of students with ADHD, though, this has not been the situation. The practice of informal removal—sending students home during the school day or taking them from their regular classroom to a separate location—happens disproportionately to students with disabilities, including ADHD.
The practice occurs frequently enough that the US Department of Education issued a guidance to public schools on informal removals, including resources for schools to use to protect their students' educational and civil rights.
"All students deserve to have their rights protected, and schools deserve greater clarity on how they can avoid the discriminatory use of discipline," says Secretary of Education Miguel Cardona. "Too often, students with disabilities face harsh and exclusionary disciplinary action at school. The guidance… will help ensure that students with disabilities are treated fairly and have access to supports and services to meet their needs—including their disability-based behavior. These resources will also help schools live up to their legal obligations, support an equitable recovery for all our students, and make sure that students with disabilities get the behavioral supports and special education services they need to thrive."
Not suspended, not expelled, but still not in class
Informal removal often takes the form of the school calling a student's parents during the school day and asking them to take their child home. Occasionally, a student will be sent to a "quiet room" or study hall for the remainder of the day and is expected to complete classwork without instruction from an educator.
Most families experience having to bring a child home from school, either because of misbehavior or illness. It is when these requests to take a student home occur the majority of school days—and are requested because of a student's behavior related to ADHD or another condition—that the practice becomes an informal removal. When a student is sent home in this way, it is not recorded as repeated absence or suspension, both of which would require the school administration to take formal action to resolve the problem.
This was the situation for Lisa Manwell's middle school-aged son. Her son has ADHD and frequently fidgets in class and displays inattentive and impulsive symptoms. It became a common occurrence for the school to ask her to come get her son for the rest of the day following misbehaviors related to his ADHD symptoms. Since he wasn't formally disciplined or suspended, the school did not have to put in place the steps required to address his behaviors under education or civil rights laws.
The school called so often that it became impossible for Ms. Manwell to plan her day. Calls would come following difficulties in the classroom or after her son had been bullied by other students. Administrators reportedly told her that if she didn't come take her student home, they would contact child protective services.
"I couldn't function," Ms. Manwell says. "I never knew when they were going to call or what was going to happen. It was just the stress of never knowing what I was sending my kid into each day. I was worrying the whole time he was gone."
For Jessica LaVigne's high school-age son, his school experience was even more stark: between second grade and eleventh grade, he did not have a full day's in-school instruction. Her son has developmental delays and was eligible for special education for an unspecified communication disorder. The developmental delays were the cause of behaviors that were not age-appropriate and misunderstandings between him and his peers. At first Ms. LaVigne's son was sent to a quiet room following outbursts. After that, the school called her daily to take him home. His education suffered and he was no longer performing on or near grade level in his studies.
"I used to want him to go to college, but now I just want him to live a normal life in society," Ms. LaVigne says. "If he doesn't go to school, I don't know how that can happen."
Getting students back in their classrooms
Disability rights advocates and senators are urging the US Department of Education to help schools end the practice of informal removal and better meet the needs of students with disabilities.
"Informal removals not only restrict children's personal growth and decrease their likelihood of graduating, but they also are discriminatory," wrote Senators Dick Durbin and Tammy Duckworth, both of Illinois, to the DOE. "Federal and state laws and regulations, including Section 504, were intended to eliminate the segregation of students with disabilities."
It can be difficult at times to craft an education plan that meets a student's needs and take into account that their disability can prompt inappropriate behaviors that need to be positively addressed. Informal removals bypass the work of finding a solution, according to Ginny Fogg, an attorney at Disability Rights North Carolina.
"The remedy isn't, 'You just can't go to school,'" she added. "The law was enacted fifty years ago to prevent this very outcome—that students with disabilities aren't allowed to go to school and participate in an education."
Even though it can be challenging for parents and educators, children have a right to an education. Resources are available to helps educators and parents develop educational accommodations plans to keep students in school.
Education department issues guidance to help schools
Very often school administrators are unaware of how the practice of informal removal infringes upon a student's educational and civil rights. The large majority of administrators are trying to find a solution that meets the needs of the student, the classroom teacher, and classmates.
"It is uncommon in my experience for educators to try to hurt kids," says Catherine E. Lhamon, assistant secretary for civil rights at the education department. "Still, the continuation of the practice sends a terrible message to students and to school communities about which students deserve an education."
The department's recent guidance—a document of resources, information on educational law, and directions for educators to apply the laws and resources—includes new resources specifically addressing information removal:
"The [DOE] recognizes and appreciates school administrators, teachers, and educational staff across the nation who work to provide a safe, positive, and nondiscriminatory education environment for all students, teachers, and other school staff," says Secretary of Education Miguel Cardona. "Entire school communities benefit when all students feel safe, seen, and supported. It's also vital to recognize that—while academic learning is crucial—students will struggle to succeed in school if they are not given opportunities to develop their social and emotional skills, like collaborating with others, persisting through challenging tasks, and managing conflict."
Learn more about your child's educational rights:
Join the discussion: What advice do you have for parents whose children may be informally removed from school?