Professional Webinar: Your Non-Adherent Patients in Primary Care. Could It Be ADHD?
CHADD's Public Policy Committee Special Webinar
Adult ADHD: Impact on Chronic Conditions and Adherence to Medical Recommendations
Featuring
Russell Barkley, PhD, Roberto Olivardia, PhD, Brooke Molina, PhD, Scott Kollins, PhD, and Larry Culpepper, MD
Tuesday, March 16 | 4:30 p.m.

Groundbreaking research estimates life expectancy of adults with ADHD is reduced by 8.4 years, often the result of poorly managed co-occurring medical conditions, including obesity, substance abuse, and smoking. These conditions are linked by health-related behaviors that are symptomatic of ADHD and which can result in poor adherence to medical advice and regimens.
In this webinar, you will learn:
How ADHD affects self-care and physical health
The biological and psychosocial factors that connect ADHD and obesity, substance abuse, and smoking
The effects of treatment for ADHD on health outcomes
How to identify ADHD in your practice
Participants have the opportunity to receive CME credits through the American Academy of Family Physicians, which is partnering with CHADD for this special webinar.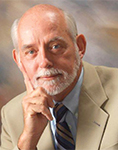 Russell A. Barkley, PhD, is an internationally recognized authority on ADHD in children and adults who has dedicated his career to widely disseminating science-based information about ADHD. Dr. Barkley is a clinical professor of Psychiatry at the Virginia Treatment Center for Children and Virginia Commonwealth University Medical Center in Richmond, Virginia.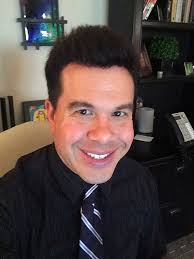 Roberto Olivardia, PhD, is a clinical psychologist and lecturer in the Department of Psychiatry at Harvard Medical School. He maintains a private psychotherapy practice in Lexington, Massachusetts, where he specializes in the treatment of ADHD, executive functioning issues, and issues that face students with learning differences. He also specializes in the treatment of body dysmorphic disorder, obsessive-compulsive disorder and in the treatment of eating disorders in boys and men.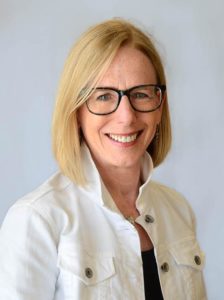 Brooke S. G. Molina, PhD, is professor of Psychiatry, Psychology, and Pediatrics at the University of Pittsburgh, Director of the Youth and Family Research Program, and director of Clinical Research at the ADHD Across the Lifespan Clinic. She is also a licensed clinical psychologist. Dr. Molina researches the etiology, course, and treatment of alcohol and drug abuse and ADHD. Her research program, federally funded for over two decades, includes longitudinal studies of children and adolescents followed into adulthood, neuroimaging studies of brain structure and function in relation to long-term symptom course, treatment studies of behavioral and pharmacologic approaches, and development of primary care based strategies for management of ADHD.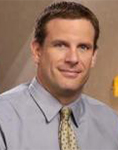 Scott Kollins, PhD, is a tenured professor in the Department of Psychiatry and Behavioral Sciences at the Duke University School of Medicine. Dr. Kollins is the Global Lead for ADHD and Substance Use Disorders at the Duke Clinical Research Institute. He is the director of the Duke ADHD Program. Scott is a licensed clinical psychologist and maintains a practice through the ADHD Program's outpatient clinic. Dr. Kollins' research interests are in the areas of digital health and therapeutics; applications of data science to child psychiatric conditions; health behaviors and ADHD; and early precursors to the development of ADHD and related disorders.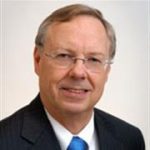 Larry Culpepper, MD, is a professor of Family Medicine at the Boston University School of Medicine and was the founding chairman of the department. He has served as president of the North American Primary Care Group, chairman of the Research Committee of the Society of Teachers of Family Medicine (STFM) and is the chairman of the Board of Rhode Island Public Health Foundation. He currently is the primary care member of an Institute of Medicine Committee on the Assessment of Ongoing Efforts in the Treatment of PTSD (2011-15). He was the initial family medicine editor of UpToDate and is the editor of the Journal of Clinical Psychiatry Primary Care Companion.