Q&A: Can I Still Drive After Taking ADHD Medication?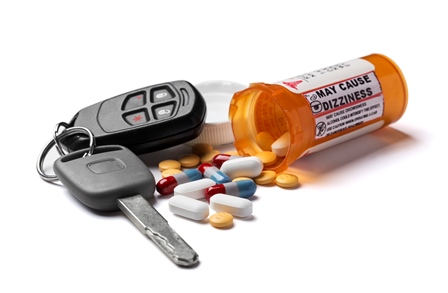 Question: I was finally diagnosed with ADHD! My doctor and I discussed my treatment options and decided that I would start on a stimulant medication. When I told my close friend, he said he knew of someone who had to go to court-ordered traffic school because she was convicted of a DUI after a blood test showed her ADHD prescription medication was in her system at the time of a traffic stop.
Now I'm worried about taking my medication. I have to drive to get to work and I live too far away from the grocery store to walk there. Is it legal for me to take my medication and still drive?
—A safe and concerned driver
Answer: When you apply for a driver's license you become responsible for knowing and obeying the traffic laws of your state (and any other state in which you travel). The difficulty for drivers can be that the laws are sometimes vague when it comes to the medications for ADHD.
We know that stimulant medication for ADHD significantly improves the driver's ability to pay attention to traffic on the road and to better follow traffic laws. Experts in the field of ADHD strongly recommend that drivers who have ADHD take their medication as directed before driving.
Unfortunately, because of the type of medication and its risks for abuse, many state laws include stimulant medications in a class of medication considered "intoxicants." Some states will allow a driver who carries a doctor's note to drive while taking medication as prescribed. Other states prohibit driving while stimulant medication is active in your system. And then there are states that leave it to the discretion of police officers conducting traffic stops to determine if medication has impaired your ability to drive. These three approaches create confusion in the ADHD community when it comes to taking medication and driving.
What should you do? First, discuss your concerns with your doctor. It's possible that your doctor is familiar with your state laws and can offer some guidance, including writing an official note to carry beside your driver's license if there is ever a question. You may also want to contact your local police department and ask about traffic laws regarding ADHD medication and how those laws are generally applied.
If taking your stimulant medication and driving would put you in violation of the law, discuss treatment options and the timing of when you could take your medication with your doctor. You can also look into other modes of transportation that would be appropriate in your situation.
If you are stopped by the police, always be truthful with the officer but understand that you do not need to volunteer information about your medical treatment. When you travel, keep your medication safely tucked away in your purse, luggage, or other travel bags—see Carrying Your Medication for more information. If you receive a traffic ticket for driving while taking your medication, it's best to hire an attorney familiar with ADHD treatment to represent you in court. Telling the officer or court on your own, without an attorney, that you have a prescription is not enough to have a ticket dropped.
If you are concerned about how traffic laws regard ADHD medications in your state, bring your concerns to your local state representatives. Offer your experience as a state resident affected by ADHD and be prepared to share information about ADHD and its treatment with your state representatives.
For additional information:
Do you have a question related to ADHD? You can call our Health Information Specialists Monday through Friday, 1-5 p.m. ET, at 866-200-8098 or ask your question on Attention Connection Questions & Answers for feedback from our community.
What do you think of our Health Information Specialist's answer? Let us know in Discussions.