Q&A With ADHD Author Edward Hallowell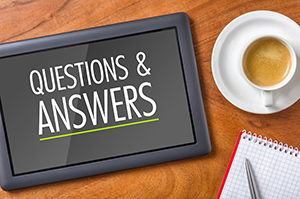 Questions and Answers with Dr. Hallowell
Featuring Edward Hallowell, MD
Registrants for the 2017 Annual International Conference on ADHD asked questions on all aspects of ADHD—aging, symptoms, medication, treatment, impulse control—and Dr. Edward Hallowell, one of the foremost experts on ADHD, answered. Questions came from adults living with ADHD, parents of children living with ADHD, and professionals who treat individuals living with ADHD. Watch now to see if one of the questions is yours!
Edward Hallowell, MD is a child and adult psychiatrist and the founder of The Hallowell Center for Cognitive and Emotional Health in Boston, New York City, San Francisco, and Seattle. He was a member of the faculty of the Harvard Medical School until he retired to devote his full professional attention to his clinical practice, lectures, and the writing of books.
He is the co-author, with John Ratey, MD, of Driven to Distraction, Answers to Distraction, and Delivered From Distraction.
Do you wonder if your ADHD symptoms are getting worse as you grow older? How should you feel when take medication for your symptoms? Why do you feel you need to be a perfectionist? Is there something about modern life that seems to cause ADHD symptoms? Dr. Edward Hallowell answers these questions and many more in this special CHADD Video, first shown during the 2017 Annual International Conference on ADHD.