Spanish Resources Now Available at the NRC!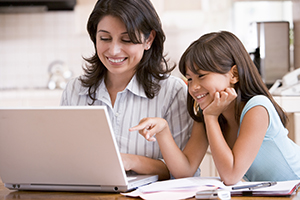 Did you know that the National Resource Center on ADHD has resources and trainings available in Spanish?
The NRC provides an information and referral helpline Monday through Friday, 1 p.m. to 5 p.m. ET. You can call the NRC at 866-200-8098 and press 2 to reach our Spanish-speaking ADHD information specialist, who can answer your questions and help connect you to resources in your local area.
There are currently four ADHD factsheets in Spanish that are helpful for parents of children with ADHD, teachers, and adults with ADHD.
This year, CHADD's Annual International Conference on ADHD will feature two Spanish-language sessions on Saturday, Nov. 12, from 10 a.m. to 1:30 p.m. If you can attend our conference in Costa Mesa, California, join us for in-person training. The first session will focus on ADHD and the brain research. The second session will be a presentation on ADHD, executive function, and family dynamics. These sessions are a great opportunity to hear from experts while networking with other people affected by ADHD. Visit our conference page to learn more.
Not able to make it to this year's conference? You can participate in our online community, Attention Connection, to discuss ADHD-related topics. You can post questions, start discussions, and share ideas with other people affected by ADHD.
You can find these and other resources at Recursos en Español. You can also translate our website, www.help4adhd.org, into Spanish—look in the top right corner for the translator button that displays "Select Language." Choose Spanish or one of the other eight languages to translate our website.
Don't wait! Call or visit www.help4adhd.org to start finding information and using Spanish language resources.