Trade School Instead of College?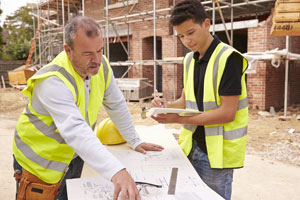 Not every high school student should go to college. For young adults with ADHD the opportunity to learn a trade sets them on the road to independence and even entrepreneurship in the future.
Take Sam, as an example. While his parents are college graduates and expect their children to earn a college degree, Sam's ADHD symptoms made high school difficult and academics distressing. Plus, Sam has a better idea for his life—he wants to build houses.
If your teen is like Sam and interested in a hands-on trade, you might be worried about his future, just as Sam's parents were. The opportunity to attend a trade program and learn the skills needed for a career may be the right decision for your teen. This route may be the start he needs to develop work skills before attending college at a later time.
Read about Sam's experience and what the option of a trade school, apprenticeship, or training program could offer your teen as he sets out into the world in Training in the Trades for Attention magazine.

Join the discussion: Are trade schools a good opportunity for starting a career?