Travel Tips for Families with ADHD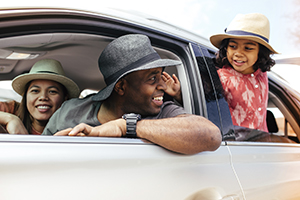 Many families look forward to a vacation or plan several smaller adventures closer to home during the summer. But when your child has ADHD, what can you do to help make the trip more enjoyable for your family?
Making a plan before you travel can lead to a more enjoyable family trip. If you travel by airplane, include any medication and copies of prescriptions in your carry on rather than your checked luggage where they might get lost in transit. Research your destination and make reservations for events and dinners before you leave. Bringing a travel calendar you can hang in a hotel room or a family member's kitchen while you're visiting helps your children know what's planned for the day and stick to their routines.
Travel Tips:
Keep in mind your child's needs and know your child's limits and how long they can maintain focus when planning activities. Avoid activities you cannot easily leave.
Keep planned events to one big adventure each day.
Schedule down time when your child can recharge during the day.
Roleplay behaviors with family or around new people with your children so that they know what to expect and can practice.
Have a back-up plan ready; keep a list of alternate restaurants and attractions in your smartphone.
Looking for more tips? Read Yes, You Can Take Family Field Trips… with ADHD.