Webinar: Building Independence In Your Students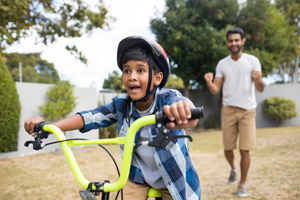 Ask The Expert: Who's On The Bike? Your Guide to Building Independence
Featuring Margaret Foster MAEd
2 PM ET | July 16, 2019

As an educator, you want to see your students advance in knowledge and master the materials you present. Working with students who have ADHD can feel like the journey to independence can be all uphill.
This webinar for educators will explore how you can move from offering guided support toward a more fluid performance using a four-quadrant model of instruction. In the early stages of developing skills, the educator is "on the bike" modeling how to use the information. While in the later phase the student is clearly "on the bike," practicing the information taught.
Margaret Foster, MAEd, is a learning specialist and leading consultant in the areas of executive functioning, program development, and special needs. She is an educational coach, former classroom teacher, and speaker at international conferences hosted by the Council for Exceptional Children, CHADD, and Learning and the Brain. Ms. Foster has trained educators and school leaders around the globe.