Webinar Series for Parents: Teaching Goal Setting, Organization, and Financial Responsibility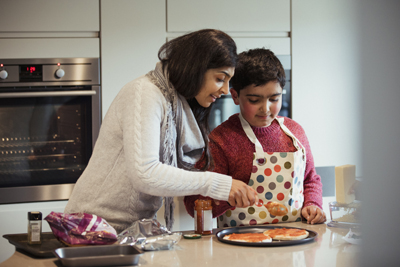 Summer is a great time to work with your children on developing and strengthening their time management and organizational skills. The opportunity to earn money during the school break is a good time to teach or reinforce money management skills that can help your child long into the future.
CHADD's free upcoming webinar series provides information and tips on teaching these important life skills.
Teach Your Child How to Set Goals and Manage Time
June 9, 2021 | 7 PM ET | Ann K. Dolin, MEd
Learn seven interactive, fun ways to teach your child how to set goals and manage time this summer.

Encourage Better Organization at Home
June 10, 2021 |12 Noon ET | Holly Hitchcock Graff, CPO, PCC
Keeping your home and children with ADHD organized can be difficult. Professional organizer Holly Hitchcock Graff gives simple, fun tips to help you better organize your children, family, and home—and encourage everyone to participate in keeping it that way.

Teach Your Child Financial Responsibility
June 11, 2021 | 3 PM ET | Christine Kotik, ACC
Learn what you can do as a parent to teach your children to be financially responsible, avoid the pitfalls of impulsive spending, and invest in their future. You can better prepare your child with ADHD for living independently.

This webinar series is sponsored by Takeda Pharmaceuticals.