Webinars: Building Healthy Relationships & Motivating Teens with ADHD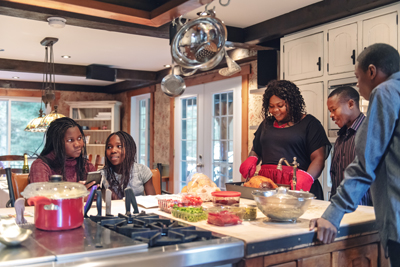 CHADD Webinar:
5 Essential Ways to Have a Balanced and Healthy Relationship with Your Partner
Thriving with Adult ADHD
Tuesday, Feb. 8 | 12 PM, ET | Ari Tuckman PsyD, MBA

Sharing a relationship with a partner who has ADHD can be very fun and exciting—especially in the beginning. As time moves on and the relationship starts to grow, there are times where you may feel alone, overburdened, unheard, and unimportant as a result of your partner's ADHD symptoms. That's when the relationship becomes difficult or can even end.
A successful relationship relies on specific skills and behaviors that are struggle for many adults with ADHD, including intimate interactions, listening, and remembering important details and events. There is help and hope! During this webinar you and your partner can learn the five essential ways to have a balanced and healthy relationship. Attendees will hear from Dr. Ari Tuckman and can ask questions after his presentation.
Ask The Expert:
Motivating an "Unmotivated" Child or Teen with ADHD
Wednesday, Feb. 9 | 7 PM, ET | Jeffrey Sprague, PhD

"I'll do it later." "I don't feel like it." "This is so stupid."
Does this sound familiar to you? Many parents struggle with getting their children to do homework, complete household chores, turn off screens and go out to play, get a part-time job, or socialize with family or friends. When a child with ADHD lacks motivation, it isn't because they are lazy. Many parents, like you, become concerned that a lack of motivation will lead to bigger problems later in life like behavioral challenges, trouble earning a living, having healthy relationships, and even substance abuse.
There are many reasons children and teens seem to lack motivation, including ADHD and coexisting conditions. In this presentation, you will learn the reasons why your child struggles with motivation and positive parenting strategies that you can use to support your child.
This webinar is provided by CHADD's National Resource Center on ADHD and is supported by Cooperative Agreement Number NU38DD005376 funded by the Centers for Disease Control and Prevention (CDC).