Plan Ahead to Avoid Prescription Challenges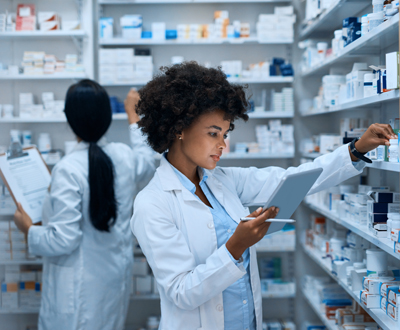 If you dread hearing the words "we can't fill your child's prescription" at your local pharmacy, don't panic. With planning and good communication with your child's prescriber, you can make sure things run a little more smoothly when you head out to the pharmacy.
Medication shortages, staffing issues, insurance prior authorizations, and regulations surrounding stimulant medications often prescribed for ADHD can sometimes result in delays in getting a prescription filled.
"When we first started on my son's ADHD journey, I was a bit surprised when I had to drive to multiple pharmacies to see if they had enough medication because our local pharmacy was out," recalls the parent of a teenager with ADHD.
What to do in case of a shortage
Call ahead to be sure your local pharmacy has enough medication on hand to fill your child's prescription. If it doesn't, ask if the pharmacist can partially fill a prescription. Some states allow partial prescription refills under some circumstances. A partial fill means that the pharmacist can give you some of the prescribed medication until the next shipment arrives. Although you may have to make two trips to the pharmacy, a partial prescription means your child won't have to go without medication in the meantime. Additionally, check with your child's prescriber to see if they will allow the pharmacy to partially fill a prescription and if they will write the prescription to allow this.
"Challenges arise when families are unable to get the medication that they think is best for themselves or their child," say Andrew Adesman, MD, and Anna Krevskaya, MD. If you find a medication prescribed for your child is unavailable, these developmental and behavioral pediatricians suggest checking with a bigger pharmacy first. "Many of the large retail pharmacy chains are able to check their computer system to see if any other nearby locations have the medication you want. If this strategy is not successful, you should contact several of the independently owned pharmacies near your home or work location."
If parents are still unable to obtain their child's medication, they suggest contacting the manufacturer as a last resort. Oftentimes the manufacturer's website has more information about any medication shortages or information about which pharmacies have a supply of their medication.
Recent prescription shortages have affected some formulations of ADHD medications, such as the brand name Dyanavel XR and generic guanfacine hydrochloride tablets, according to the Food and Drug Administration. The FDA tracks medication shortages through its website, including a section where consumers can report medication shortages in their local area. If you've tried all of these options and are still unable to get your child's medication, contact your child's prescriber for a recommendation on your next step.
Planning is key
"I learned really fast that you have to plan ahead and not wait until the last minute to get a prescription refill to avoid going without medication," says the parent of a teenager who has had to cope with local shortages of some medications.
Changing insurance rules can also cause delays in getting medication. Some medications require prior authorizations before insurance will cover the costs. It's a good idea to know what medication is covered by your insurance and whether any paperwork must be completed. Don't leave getting a prescription refill to the last minute, but also keep in mind the date when a refill can be made.
"We have five people in our home on stimulant medication," says Jeremy Didier. "I do my best to coordinate the refills so I'm not always at the pharmacy, but it rarely works out that way."
Ms. Didier has learned through experience that when it comes to her five children's medications understanding her insurance coverage is key to making sure that all goes well at the pharmacy.
"Our insurance will usually let us refill at 28 days from our previous month's fill date, so that gives us two or three days to play with before we run out of medication," says Ms. Didier.
She knows the coordination and planning it takes to make sure that everyone in her house has enough medication and doesn't go without. It hasn't always been easy, she says.
"There have been times, however, where insurance wouldn't approve a refill for some reason, and we've had to pay cash for a prescription and hope we get reimbursed once insurance figures things out," says Ms. Didier. "Thankfully, we've always gotten the money back, but it's terrifying to plunk down $700 for a prescription that you know your child needs."
To avoid this, she recommends knowing your insurance plan, knowing what it covers, and, if possible, knowing insurance codes. All this information can help things run smoothly.
Another tip is to check with your insurance plan to see if you can receive a 90-day prescription. Some insurance companies work with mail order pharmacies and the cost might be cheaper to have a 90-day prescription filled. This way, you are less likely to run out of your child's medication and may make fewer trips to the pharmacy. Find out ahead of time about how long it will take for the medication to arrive, so your child doesn't have to go days without their medication.
If you're having still trouble getting a prescription filled, Ms. Didier's advice is to remember that pharmacists are not responsible for medication shortages or insurance issues.
"Make friends with your pharmacist and the pharmacy techs," she says. "They are lifesavers and know how to help get things filled in a hurry."
For more tips on getting prescriptions filled:
Join the discussion: How have you handled frustrations at the pharmacy?