What Is Your Vision For Your Life?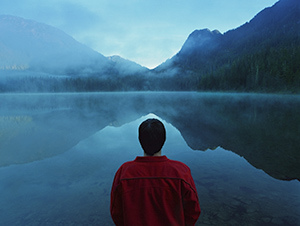 For some adults with ADHD, it's difficult to achieve the life you aspire to. I met "John" at the recent Annual International Conference on ADHD at the check-in counter the day before preconference sessions. Tall, trim, a bit reserved yet wanting to engage. He said this was his third year at our conference. He told me that he hasn't been able to find competent ADHD professionals in his Midwestern town, hasn't really gotten effective treatment for his ADHD, and at 60 years old feels he still hasn't found his life. We chatted. I asked him what he's looking for at our conference…what does he want?
Later that evening at the "Meet & Greet," I sat at the bar having my dinner while a sizable group of people from the conference were gathered around the adjacent table. I looked up and saw him standing apart from the group, nervously eyeing them, shifting from foot to foot, hesitating to join in. I waved. He came over to me, seemingly relieved.
What do you want?
John began by thanking me for asking that question. "No one ever asked me that before," he said. "And I never really thought about it before. So you got me to thinking, and I wrote it down."
He handed me six small (2.5"x3") cards. One side of each was embossed with a colorful design, which he told me was the product of a graphic design class he'd taken. On the other side of each—as well as on the design side of two of the cards—he had written his thoughts, his response to the question. In small print. Covering every square millimeter of space. It was almost like poetry…
I want to listen.
I want to learn.
I want to participate.
I want to understand.
I want to be understood.
I want to be heard and be accepted.
I want to understand when and how to communicate.
Yet my communication with myself is a struggle in itself.
I want to be able to accept myself as much as others expect me to accept and follow them.
He went on, yearning, from poetry to prose:
In order to survive it was too hard for me to find what I wanted and meet the expectations of what others wanted from me at the same time.
I disappeared.
How can I trust my own mind to function, when its functioning is inconsistent in some areas and too consistent in others?
I want to understand how and why my brain and thoughts act as they do, and know that my thoughts have the right to be considered without being degraded because of how they are delivered.
I want people to know my intentions, even when that's not what initially appears to them.
How should you feel when you want to be close to others and your want, not your need, drives them away?
I want to be loved as I am, not how others want me to be, knowing that I can change without being "changed."
I want to make a positive difference.
In the end I want to be able to strive and achieve, like everyone else.
ADHD is a defect in some people's eyes.
But it is my lens to the world.
From wanting to finding
As I left the restaurant, I saw that John had managed to join the group and was seated among them, engaging. I patted his shoulder and whispered to him that he is a poet. I saw him a few more times during the conference, and in some cases he was in the middle of other people, engaging.
Our annual conference—as well as meetings at our local affiliated chapters throughout the country and our Help Line—are where you can be sure you are understood and heard.
More support for you:
There's a wealth of information in the links on these pages:
Leslie Kain, MBA, is the executive director of CHADD's National Resource Center on ADHD. She attended this year's Annual International Conference on ADHD, where she had the opportunity to talk with many of the attendees.
What do YOU want? What are some of the challenges you face in getting there?
People attend our Annual Conference on ADHD for many reasons. Most attendees find—in the keynotes, sessions, and networking—a great deal of information and support to meet their needs. Let me tell you about a wonderful man I met at our recent conference in Atlanta, who opened his heart to explain what he wants for his life, and why it's so hard for him to achieve.