What To Do When Your Child is Bullied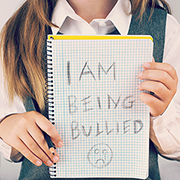 Video: What To Do When Your Child With ADHD Is Bullied
Is your child being bullied? Or does he know of a friend who is being bullied–or is the bully? Children affected by ADHD often get caught up in bullying situations and need adults' help in bringing an end to the problem.
Children affected by ADHD often struggle with social skills, which can make them a target of bullying. Children being bullied need protection and help learning good social skills. Communities and parents can help by encouraging children to be inclusive, while also recognizing that any child can become a bully.
Watch What To Do When Your Child With ADHD Is Bullied to learn what you can do to help young people resolve bullying and build healthy friendships.
It's heart-breaking to learn your child has been bullied. What can you do to help your child? We interview experts in this special video. Watch now to get information and tips to help your child.