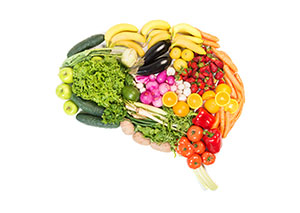 Ask the Expert: Nutrition in Support of ADHD Treatment
Featuring L. Eugene Arnold, MD, MEd
What shall we eat when it comes to ADHD symptoms? Food choices can have an affect on ADHD symptoms, along with when we eat and what type of approaches we include in our treatment plans.
Dr. L. Eugene Arnold has studied the various ways what we eat affects ADHD symptoms and how some foods or food additives can have an impact on our bodies. Parents looking to find good meals that help their children manage their symptoms and adults hoping to add another tool to their lifestyle management will be interested in this Ask the Expert webinar.
We will discuss:
The benefits and drawbacks of elimination diets

Omega-3 fatty acids and the combination of DHA, EPA, and GLA that has the most scientific support

Some people affected by ADHD may be sensitive to some foods and chemicals, including allergies and chemical sensitivity, with possible behavioral symptoms

Medication's relationship with picky eating
This is an opportunity to hear from one of the leading researchers on food as a complementary intervention. Dr. Arnold's seminars at the Annual International Conference on ADHD are often standing-room only events—this is your chance for a "front row seat" to learn directly from one of the most popular presenters on ADHD.
L. Eugene Arnold, MEd, MD
, is professor emeritus of Psychiatry at Ohio State University. For his work on the multi-site NIMH Multimodal Treatment Study of Children with ADHD ("the MTA") he received the NIH Director's Award. His publications include 9 books, 70 chapters, and 300 articles. Dr. Arnold is the resident science expert for CHADD's National Resource Center on ADHD and a former member of CHADD's Professional Advisory Board.