What to Expect from an ADHD Evaluation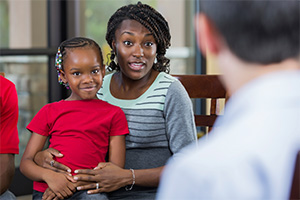 Diagnosing ADHD is a process that takes time and can rarely be done in a short visit to an ADHD specialist. Often you will need to visit the specialist two or three times. For your child, you may be asked to have teachers or coaches complete a questionnaire about your child's behavior. Adults may have family members included in the conversation. Possible co-occurring conditions, along with personal and family history, have to be considered as part of the evaluation.
Many people don't know what to expect when they begin the evaluation process. Be sure that you seek a specialist trained in ADHD who has a license in your state to diagnose this condition, typically a psychiatrist, pediatrician, psychologist, clinical social worker or other mental health therapist. Expect the specialist to review what symptoms of ADHD you or your child currently have, whether those symptoms are present across environments – home, school, work, social settings – and for how long those symptoms have been present.
As you begin this process, we have prepared information to help you understand and navigate the ADHD evaluation. Learn more about the Comprehensive Assessment for Children and the Diagnosis of ADHD for Adults.