What To Know About ADHD Coaching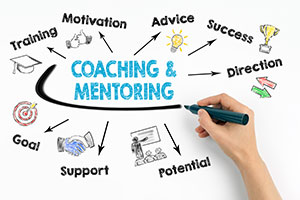 NRC Video: What is ADHD Coaching? Do I need one?
Featuring Jodi Sleeper-Triplett, MCC, SCAC, BCC
Many people have found that working with a coach provides structure and support that helps them to achieve their goals. Having external accountability, for others, provides the motivation then need to keep moving towards their goals.  ADHD Coach Jodi Sleeper-Triplett discusses the benefits of having an ADHD coach in your life and answers some questions about how to work with a coach.