Addressing Executive Function At The Beginning of the School Year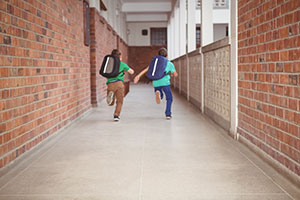 Ask the Expert:
Late, Lost, and Unprepared: How to Help Your Child or Teen with Executive Functioning
Featuring Joyce Cooper-Kahn, PhD
Wednesday, Aug. 29, 2 p.m.
Does your child have difficulty getting organized? Is his approach to tasks haphazard? Does she forget to bring books home from school and forget to turn in homework? Does he have difficulty remembering important information? Do you worry about her struggle with self-regulation?
Problems with these "executive functions" can cause kids to fall short of expectations at home and at school.
What can you do to help?
This
Ask the Expert
will offer information about executive functioning in plain language and focus on ways to support youth while promoting development of independent executive functioning. The emphasis will be on practical information that parents can apply immediately to guide children and teens who struggle with the demands of everyday home and school life.
Joyce Cooper-Kahn, PhD
, is a clinical child psychologist whose career has focused on assessment, treatment and school consultation for children with developmental challenges. A pioneer in the efforts to bring the research on executive functioning to those on the "front lines," she is passionate about providing practical information to help parents and teachers of youth with ADHD and executive functioning deficits. She is the author of two books on executive functioning: Late, Lost and Unprepared: A Parent's Guide to Helping Children with Executive Functioning, written with Dr. Laurie Dietzel, and Boosting Executive Skills in the Classroom: A Practical Guide for Educators, with Margaret Foster, MEd. Dr. Cooper-Kahn is a frequent presenter and trainer in the U.S. and abroad, and she offers consultation and clinical services at Thinking Tree Psychology in Severna Park, Maryland.