Adult with ADHD? Finding the Right Help for Your New Diagnosis
ADHD Weekly September 13, 2018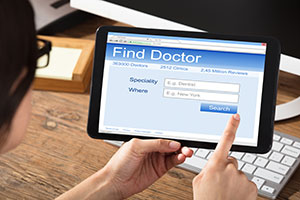 Finally having an ADHD diagnosis has helped you make sense of lifelong struggles with distraction, difficulty finishing projects or staying in a job, or repeatedly losing important things. But it's opened up as many questions as it has given answers. There seem to be plenty of resources for children who have ADHD, but what about resources for adults?
Good news, though! There is accessible information and people who are trained and ready to work with you. Whether you live in a sprawling city of several million or a town with a population of less than 1,000, resources to help you better understand ADHD can be found. Begin your search by taking a little time to think about the kinds of resources that would be most helpful to you at this point. You might want to find a professional who will work with you one-on-one, or maybe you'd rather do some research of your own online—or perhaps you're looking for a little of both.
Find a therapist, counselor, or psychiatrist near you
In addition to
medication management
, you might consider including working with a therapist or counselor as part of your treatment plan. A
therapist
can help you learn skills for successfully living with ADHD. If you have co-existing conditions such as depression, therapy is also a place to address those concerns.
Some mental health providers are working with local providers and medical centers to provide
tele-mental health options
for long-distance care. Begin by checking with your local hospital or medical center for telehealth options. If they are available, it could mean more options for you, since you would not be limited to therapists in your area.
Places where you can begin your search for potential therapists include:
your health insurer (contact them on their website or by phone)
Psychology Today
maintains a l
ist of therapists by state
. Choose your state from the list, then your city or town. After that, you can narrow your search down to therapists who specialize in ADHD and accept your insurance. You have the option to narrow the search further if you'd like, such as someone who specializes in a certain kind of therapy, works with specific groups or genders, or offers online sessions. The directory also lists Canadian therapists and treatment centers in both the United States and Canada.
If you don't have insurance or are not able to afford to pay for treatment, check out
Insurance and Public Benefits
for helpful information on your options.
Have you heard of life or career coaching? People choose to work with a life or career coach to set goals related to their physical fitness, relationships, or job, for example.
ADHD coaches
take a similar approach. An ADHD coach can help you develop systems to work with your ADHD symptoms and meet your goals. You might need to make smaller steps to meet some goals, and a coach will help you with those, too. With coaches, you'll need to do some "homework" to help you work through your personal priorities. As with therapists, you can find someone local or work with a coach virtually.
The ADHD Coaches Organization, a worldwide professional membership for ADHD coaches, says that
most people need a minimum of three months
of coaching. Most coaches will provide one free introductory session so you can get a feel for whether it's right for you, and also if that particular coach is the one who's the best fit for your needs. The
ACO directory
lists coaches by location, as does the
International Coach Federation
.
Sometimes, talking with people who are going through the same experiences you are can be the best way to make changes in your life. CHADD offers support groups for adults, parents, and spouses and partners of adults who have ADHD. You can search by state in the
Chapter Directory
.
Legal and other resources