CHADD Names Young Scientist Awardees
ADHD Weekly, September 19, 2019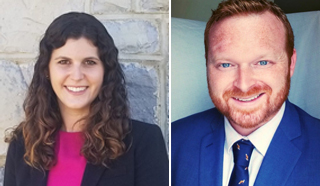 CHADD's professional advisory board has selected Rosanna Breaux, PhD, and Samuel J. Eckrich, MS, as recipients of the 2019 Young Scientist Research Awards. These emerging researchers are making important contributions to our understanding of ADHD.
Each awardee will receive $1,000 and recognition during the 2019 Annual International Conference on ADHD in Philadelphia, November 7-9. They will also receive a one-year CHADD professional membership. Summaries of their research submissions will be shared in Attention magazine.
All applications for the awards were reviewed by members of CHADD's professional advisory board. Each applicant submitted a research study that was evaluated for significance, rigor of methodology-design, clarity of the problem, relevance/adequacy of literature review, and contribution of new knowledge. The reviewers also considered each applicant's record of research and publications, recommendations, and planned future contributions. The two award recipients received the highest marks from the reviewers in each of the categories.
Post-doctoral category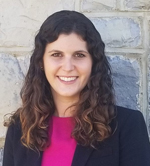 Rosanna Breaux, PhD, is an assistant professor in the department of psychology at Virginia Tech. She earned her doctorate in clinical psychology from the University of Massachusetts Amherst in 2017. She focuses her research on the emotional and social functioning of children and adolescents with ADHD, with an emphasis on emotion regulation. Her submitted research was titled, "Improving Emotion Regulation in Adolescents with ADHD: Development of the RELAX (Regulating Emotions Like An eXpert) Intervention."
Pre-doctoral category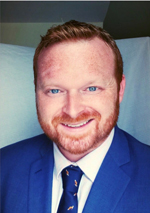 Samuel J. Eckrich, MS, is a doctoral candidate in the clinical psychology program at University of Central Florida. He is currently completing his pre-doctoral internship at Kennedy Krieger Institute/Johns Hopkins School of Medicine in the behavioral management/neuropsychology track. His research interests revolve around understanding underlying cognitive deficits in ADHD, documenting the educational and psychosocial sequelae of the disorder, and evaluating interventions to ameliorate ADHD-related behavioral and educational difficulties. His research submission was titled, "Identifying Working Memory Deficits in Children with ADHD Using Functional Near-Infrared Spectroscopy."
Supporting and promoting ADHD research
Supporting and providing access to evidence-based research is an important part of CHADD's mission to improve the lives of children and adults with ADHD. CHADD offers its congratulations to these researchers and looks forward to their continued contributions to our understanding of ADHD.
Read more: