CHADD Whiteboard Video: ADHD Is Real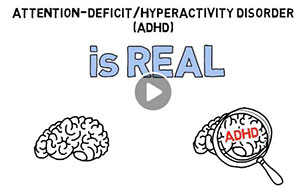 CHADD Whiteboard Video: ADHD Is Real

How many people have ADHD in the US?
What is the financial burden of ADHD?
And where can you get help?
Catch this ADHD Awareness video to learn more on where you can find help and information. Share with your friends to help them learn more about ADHD!
By sharing this video, you can help to set the record straight about ADHD.