Improving Accessibility to CHADD.org
ADHD Weekly, February 20, 2020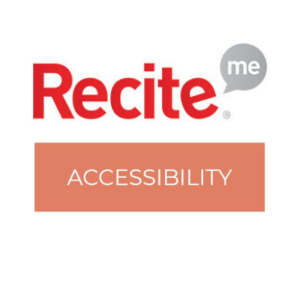 More than half of those affected by ADHD have a co-occurring condition. These frequently include learning disabilities and difficulties with reading or processing information.
In a move to make its website more accessible for people who have ADHD and co-occurring challenges with reading, CHADD recently added the Recite Me assistive toolbar. To access the tool bar, click on the orange "ACCESSIBILITY" button at the top of any page on www.CHADD.org.
CHADD is excited to offer this feature on the website, making every user's experience better by providing information in customizable ways.
Recite Me for websites
Recite Me is innovative cloud-based software that lets visitors to CHADD's website view and use it in the way that works best for them. Adding the Recite Me web accessibility and language toolbar to the website makes it accessible for and inclusive of as many people as possible. Website visitors can use tools to have information read aloud or to change the font and colors for improved readability.
This feature also meets the needs of those who don't speak English as their first language, by being able to translate the web content into more than 100 different languages.
How do I access the Recite Me toolbar?
You can open the Recite Me language and accessibility toolbar by clicking on the orange button at the top of any CHADD webpage.
After you click on the accessibility button the Recite Me toolbar opens and displays a range of options for customizing how the website looks and how you can access the content.
The Recite Me toolbar has a unique range of functions. You can use it to:
Have the text on our website read aloud (including PDFs)
Download the text as an MP3 file to play it where and when it suits you
Change font sizes and colors
Customize background color
Translate text into more than 100 different languages
Access a fully integrated dictionary and thesaurus
Ready to use Recite Me?