Medication and You: Understanding the Essentials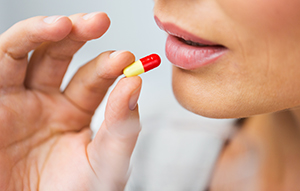 Medication management for you or your child can be a challenge. While there is a lot of information on the benefits and potential drawbacks of medication management, many people don't know what questions to ask their health care providers. Many providers don't realize the need to discuss how the medication works or the best way to take medication with their patients.
Charles Parker, DO, is a child, adolescent, and adult psychiatrist who has worked with families like yours, who have questions about medication management for ADHD. He understands the disappointment families can feel when the medication does not work how they had hoped it would.
"Today, we know much more about the brain as well as brain-body interactions," Dr. Parker writes in Attention magazine. "We know much more about cellular genetics, brain regions, dopamine transporters, the life cycles of neurotransmitters, and the multiple complex communication systems at play for anyone with ADHD―from child to aging adult. Today we also have world-class medication treatment tools to address the considerable ADHD problems that need attention.
"Despite all that, the medication packages don't come with full and necessary instructions and not all the physicians treating ADHD are well trained to [provide these instructions]," he writes. "As a result, ADHD medication treatment still often starts as a bit of a gamble, and too frequently ADHD medication management continues as a speculative process fraught with predictable problems."
Learn more on what you can do to be an active member in your health care team for your child or your own treatment.