Mindfulness: Another Tool For ADHD Management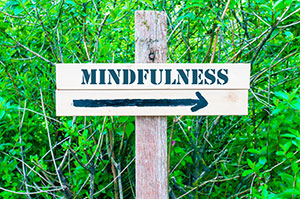 NRC Video: How Mindfulness Practice can Benefit People with ADHD
Featuring Mark Bertin, MD
Life is stressful and ADHD can magnify that stress. We sat down with Mark Bertin, MD, to discuss how to use mindfulness as a tool to handle the stresses caused in life by ADHD symptoms. Mindfulness, he says, is a way of practicing how to be less distracted.
Could learning mindfulness approaches help you or your child as another tool for managing ADHD symptoms? Watch our short video now to learn more.
Dr. Bertin is a board certified developmental behavioral pediatrician. He is a frequent lecturer for parents, teachers and professionals on topics related to child development including autistic spectrum disorders, ADHD and parenting. He also leads mindfulness-based stress reduction classes, having attended trainings at Jon Kabat Zinn's Center for Mindfulness in Medicine at the University of Massachusetts Medical School.