New Cookbook Offers Yummy Ideas to Feed Your Brain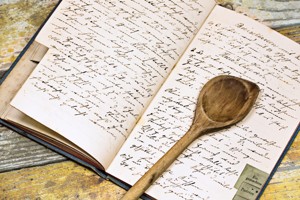 Are you a parent who struggles with finding time to cook your family a healthy meal? Or maybe you're an adult affected by ADHD who is challenged with organizing ingredients to prepare a delicious dinner. You are not alone! The Cookbook for Busy Minds from CHADD's National Resource Center on ADHD was created in response to the frustrations we frequently hear from families about the poor nutrition and eating habits often developed by children and adults with ADHD.
When it comes to living a healthy life, what you eat matters. In a world of manufactured food products, getting back to the basics and cooking real food is the most important thing you can do for your and your family's health. This cookbook focuses on how to prepare meals to satisfy your hunger and feed your brain, in steps to offset symptoms of ADHD that get in the way of making healthy food choices.
Our cookbook is a collection of recipes tested by our staff from the National Resource Center and members of the ADHD community. It's filled with recipes and cooking tips to help make breakfast, lunch, and dinner fun, stress-free, healthful and savory for your family.
Cookbook for Busy Minds includes:
Easy to follow step-by-step cooking instructions
Helpful tips for organizing your kitchen and ingredients
Science-based information related to nutrition and ADHD
Recipes low in sugar and recipes without food dye and additives
Quick and easy cooking ideas, meal prep suggestions and on-the-go meals
We think your family will enjoy these easy to prepare healthy versions of your favorite meals, desserts, and snacks:
Breakfast Shake • Baked Avocado & Egg • French Toast Casserole • Cucumber Salad • Peanut Butter Oatmeal Energy Bites • Cauliflower Mac & Cheese • Sloppy Joe Stuffed Peppers • Sesame Salmon Burgers • Cauliflower Leek Soup • Banana Ice Cream • Chocolate Bark • Pears Baked in Cream
This cookbook will show you healthier ways to give your children the foods they love. It may even inspire your entire family to shop for new ingredients and get in the kitchen together! Whatever your occasion or mealtime, there is a recipe to help you get a fresh, great-tasting, brain-fueling meal on the table in little time. With this cookbook, preparing a home-cooked meal can be simple and stress free. We hope you enjoy this special cookbook.
Download Cookbook for Busy Minds
This article appeared in ADHD Weekly on March 16, 2017.