Part 2: Tips for Help in Managing ADHD with Non-Medication Interventions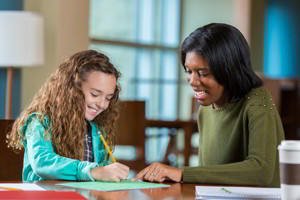 Successful management of ADHD symptoms requires an individualized approach that takes your unique needs into account. In Tips for Help Managing ADHD with Non-Medication Interventions, we discussed how education is a key first step to addressing ADHD for you or your child. If you or your child have been diagnosed with ADHD, you may have learned research has shown that, for most people, the greatest successes has been seen in patients treated with a combination of medication and behavioral therapy.
Behavioral therapy
In the case of your child diagnosed with ADHD, behavioral parent training (BPT) programs are recommended to augment your child's medication therapy, and also if your child is too young (normally younger than seven, but certainly under five years of age) to begin medication. BPT programs follow a therapeutic model supported by many years of research; they is conducted by credentialed behavioral therapists.
Symptoms of ADHD include inattentiveness, impulsivity, hyperactivity, poor behavior at school and home, poor performance, and difficulty with relationships at home and socially. Behavioral therapy for ADHD is focused on changing behaviors to overcome impairments due to the underlying neurodevelopmental disorder. Positive outcomes can include improved behavior, greater self-control, and higher self-esteem.
For young children, behavioral therapy has been found to be most effective when delivered by parents, supported by health care providers and educators. Children that learn these important skills will carry them throughout their lives, an important benefit for a chronic disorder like ADHD.
Parents should consider behavioral parent training when:
Their child is newly diagnosed with ADHD.
Their child is between three and six years old.
They want to begin behavioral management approaches before adding medication management.
Their child is struggling with negative behaviors.
They want to enhance the success of their older child who is taking medication .
The goal of parent training is to help parents know how and when to intervene in their children's behaviors, to support productive behaviors and to decrease or eliminate maladaptive behaviors. George DuPaul, PhD, a former CHADD professional advisory board member and professor of school psychology at Lehigh University, says, "When behavioral parent training is implemented consistently, it can lead to greater parent understanding of behavioral principles, increased use of positive parenting strategies, enhanced parent-child relationships, improvement in child behavior, and possibly delayed initiation of pharmacotherapy."
As a medical treatment, BPT is usually covered by health insurance. You may need to seek out a program offered by a behavioral therapist or in a university or hospital clinic setting. For more information, visit Psychosocial Treatment for Children and Adolescents.
Want to know what to look for in a therapist who trains parents in behavior therapy? Visit Behavior therapy for young children with ADHD to learn more.
If you, as an adult, have been diagnosed with ADHD:
J. Russell Ramsay, PhD, a member of CHADD's Professional Advisory Board, is an expert in cognitive behavioral-therapy  (CBT) for adult ADHD. Dr. Ramsay is co-director of the University of Pennsylvania's Adult ADHD Treatment. He notes that CBT is supported by clinical results and research evidence showing it delivers real-world benefits for adults with ADHD. Individuals who grow up with ADHD (particularly if it has gone undiagnosed) frequently experience frustrating setbacks in life situations. CBT helps adults affected by ADHD employ mindfulness to view their disorder in terms of its impact at specific, key moments, and helps them implement coping skills to handle those moments more effectively.
Coaching
Coaching for ADHD has become popular in the past decade, with an increasing number of studies focused on its efficacy. As a relatively new profession, there can be confusion about the goal of coaching. So what is coaching, and how is it different from behavior therapy?
Behavioral therapy is focused on how changing behavior can produce positive outcomes in behavior, self-control, and self-esteem. Coaching focuses on the future: a client chooses what she wants to accomplish, and the coach helps her to build new skills and take the action or actions needed to achieve those goals.
Coaches work collaboratively with their clients by providing encouragement, feedback, and practical suggestions to address specific challenges, in addition to supporting their clients and holding them accountable for following through. ADHD coaching is a combination of life coaching, skills coaching and education, and takes into account the individual's symptoms. Coaches work with individuals with ADHD, and/or the parents of children affected by ADHD.
"The goal is for the client to increase self-awareness, build an arsenal of strategies to draw upon, and develop the confidence in his or her own ability to self-manage," coach and author Nancy Ratey tells CHADD's Attention magazine in Five Popular Approaches to Treating ADHD.
To get the most from your experience with an ADHD coach:
You need to be able to admit that there is a problem that is caused by ADHD symptoms.
You have to want to make changes.
You need to be willing to spend the time necessary to create strategies for improving your behavior.
You need to be willing to adhere to those strategies to the best of your ability.
Are you interested in coaching and finding a coaching profession to help you? You can learn more about coaching and finding a professional at:
What is best for you?
An individualized program of education, behavioral management and lifestyle support, and medication when appropriate, has been shown to offer the best results for individuals with ADHD. Adding a complementary intervention as part of your management plan can help make the most of your treatment.