Tips to Help You Succeed at Work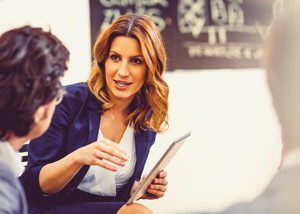 This is the first in our ongoing series on Tips for the Workplace. Check with us each week for more Life Tips.
Managing your ADHD symptoms at work—and managing to get work done despite those symptoms—can be a challenge. Regardless of your occupation, there are deadlines, meetings, and tasks that require attention to detail, utilizing your working memory, and time management skills. Identifying your personal difficulties and then developing workplace "hacks" to meet them can help ensure your success.
"The greatest misconception is that ADHD at work is all negative," clinical psychologist and author Kathleen Nadeau, PhD, tells Psychology Today. "In fact, if adults with ADHD truly understand themselves and their brains, and plant themselves in the right spot, they can be extraordinarily successful at work."
Workplace "hacks" to try
What can you do to make your work day go more smoothly? Try these tips:
Review your work to identify discrete subtasks, or ask a colleague or supervisor to help you break apart your tasks or assignments. Assign each piece a target date and time for completion.
Before beginning work on each subtask, identify what you'll need in order to accomplish it. Is the work dependent on the work of others? Talk with them to see when their contributions will be ready or available. If those "dependencies" will hold up your work, go on to another piece of your assignment, one that's independent of other things that are unavailable or outside your control.

Work through each piece, rather than attempting to tackle the entire task or assignment all at once.

When you're into something, stay with it as long as you can. Don't try to multitask. Use your energy towards your goal and reward yourself in a small way once you've reached it. Collect gold stars in your day planner and really reward yourself when you have a whole line of them!
Use what works best for you

Understand that ADHD symptoms can change throughout the years and what worked for you at one time may need to be modified or switched out for a better workplace hack. Sometimes it takes trying out a few different ideas to find the one that will work best for you.

"There is a great deal that you can do to succeed in your career, through understanding your needs, interests, temperament, and abilities, and making smart choices," Dr. Nadeau says.

Looking for more?

Get more tips here:

Or watch:

What workplace tips have helped you? Share with our community.