Your Child was Just Diagnosed with ADHD—Now What?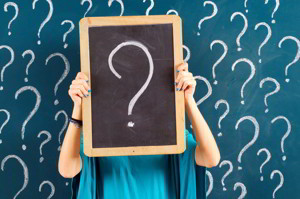 Has your child just been diagnosed with ADHD? Parents often have a range of emotions upon hearing the diagnosis.
K.C. Freeman remembers the "shock, pride, relief, and sadness" she and her husband experienced when their son received a diagnosis in elementary school. It was the steps following the diagnosis that were difficult–what to do next, how to make a treatment plan and how to arrange for academic accommodations at school.
Ms. Freeman shares her family's experience in Our First Year with ADHD for CHADD's Attention magazine.
"It was hard to hear," she says of the diagnosis. "I saw a long, rough road ahead and became a little teary. My husband saw answers and a direction, and was glad."
When your child is first diagnosed with ADHD
After the initial emotions of a new diagnosis of ADHD begin to subside, there is a great deal of information to learn and decisions to make regarding treatment. This is in addition to working with the school to provide accommodations.
"In the first weeks and months after we were given the diagnosis, I began reading all about ADHD, how it affects school and life," Ms. Freeman says.
What are the beginning steps for your family once your child is diagnosed? You will need to make decisions regarding:
Parent and family training, especially if your child is in preschool
Therapy or counseling to deal with related emotions
Addressing any co-occurring conditions that may also require treatment
Requesting an academic evaluation from the school and later meeting to determine an IEP or 504 Plan
Disclosing your child's medical diagnosis to appropriate family members and other adults
Deciding on a treatment plan
ADHD requires a comprehensive treatment plan that includes:
Behavioral management:
You will want to talk with your child's diagnosing professional or ADHD specialist about your child's needs. The professional may be able to refer you to a behavioral therapist or a parent training program. For the youngest children with ADHD, who have not yet begun kindergarten, the primary recommended treatment is behavioral parent training. Some parents may also include a coach as part of their support system.  (Also, read Part 2: Tips for Help in Managing ADHD with Non-Medication Interventions in this week's issue for more support system suggestions.
Often an ADHD clinic or center will include additional resources to help families begin behavioral management programs. You can learn more about behavioral management strategies and skills in Psychosocial Treatment for Children and Adolescents. Briefly, these include:
Starting with goals your child can achieve in small steps.
Being consistent in approach—across different times of the day, different settings, and different people.
Providing appropriate consequences immediately following behavior.
Implementing behavioral interventions over the long haul—not just for a few months.
Remember that teaching and learning new skills takes time, and your child's improvement will be gradual.
Medication management:
Deciding to include medication, either as part of first steps or as a later addition to behavioral management, needs to be an informed decision. Discuss the benefits your child could expect to receive from medication management with your child's ADHD specialist, along with any possible side-effects.
Medication helps to decrease symptoms but it does not control behavior. Frequently, it enables a child to better learn and use behavioral management skills. Many people say that medication helps them maintain their focus on what they choose to focus on, without distracting thoughts pulling them off task. But it may take time to get the medication just right. The doctor may need to prescribe more than one type of medication or dosage level before the right medication at the right dose for your child is identified.  It is also important to note that as a child matures, body and hormonal changes can impact how effective his medication is for him, and medication adjustments may need to be made again.
"We're still tweaking his meds after a year," Ms. Freeman says. " We've learned to listen to our son about how he feels on the medications, as he's now aware of the differences and can tell us if it helps or not."
Academic accommodations:
There are two laws that provide services for students affected by ADHD: Individuals with Disabilities Education Act (IDEA) and Section 504 of the Rehabilitation Act of 1973. You need to send a letter to your child's homeroom teacher and school principal requesting an academic evaluation to establish the accommodations plan that will best meet the needs of your child.
Individual Education Plan (IEP) based on IDEA:
The IEP is a written document that includes specific goals for the child based on the child's current level of performance. The IEP should state the educational placement and it should specify:
which services will be granted
when they will be provided
how long services will last
how frequently services will occur
how your child's progress will be measured
what positive behavioral interventions and supports, or other strategies to address the behavior, will be used
You will participate with the education team developing your child's IEP by making suggestions about what could help your child at school with class work, homework, and behavior problems. You can ask for changes to the IEP if you believe they are needed. Changes may only be made if a meeting is held and you are at the meeting, or if both you and the school agree to the changes and agree to skip the meeting.
Section 504 Plan:
The 504 Plan must include appropriate accommodations for your child that are evidence-based interventions, and/or related services that are also scientifically or research-based. The plan must provide your child with an equal opportunity to succeed based on your child's individual needs when compared to her same age, non-disabled peers. This is defined as a "free and appropriate public education," or FAPE.
Examples of common accommodations that might be included are:
Reducing the number of homework problems without reducing the level or content of what is being taught.
Giving the student a quiet place to work, free from distractions.
Providing clear and simple directions for homework and in-class assignments.
Giving tests in a quiet place, breaking tests into small pieces, modifying test format, and/or providing extra time.
Using audio recording devices or giving the student a copy of notes.
Using positive behavioral intervention techniques, including positive reinforcement.
Creating a communication notebook so that parents and teachers may keep each other informed of the child's progress or difficulties.
Two important events occurred recently that put more "teeth" in accommodation rights. In July 2016, the US Office of Civil Rights issued a Dear Colleague Letter on Obligations to Students with ADHD to all public school districts, clarifying and reinforcing schools' requirements to accommodate students affected by ADHD. In 2018 the Supreme Court unanimously decided, in a case brought by parents of a child with ADHD and autism, that schools must provide a free and appropriate public education that ensures "more than de minimis progress" through accommodation plans that are truly appropriate to each child's needs.
Ms. Freeman says she saw improvements in her son's progress once an academic plan was established. Rather than fighting against going to school in the morning, her son is eager to learn now.
"School has become a much more positive experience and our son is growing in confidence," she says.
Taking the first steps for your child
If your child is newly diagnosed, you might feel overwhelmed. It can help to seek out guidance from a professional who can help you spell out the steps you need to take and how you would like to accomplishment them.
"I went back to the psychologist's office with two pages of questions in hand to gain some understanding and much-needed direction," Ms. Freeman says in Our First Year with ADHD. "That appointment helped immensely. I came home no longer dwelling on why we were in this situation—just how we were going to deal with it."
You can read more about the Freeman family's experience after a diagnosis of ADHD for their son in Our First Year with ADHD in Attention magazine.