Planning A Summer Day Trip? We've Got Tips To Make It A Good One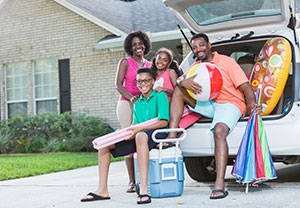 Family field trips are important, especially during the more relaxed summer months. You and your children have the opportunity to see each other in different roles and in new places, replacing routine with excitement and a chance for wonder.
Some families affected by ADHD hesitate to plan day trips, short vacations, or an afternoon at a museum or the beach, out of concern that ADHD symptoms will spoil the fun. Nothing ends a good day out faster than a meltdown! It is possible, though, to have these short adventures if you do a little planning ahead of time.
Knowing your child and your family's limits

Keeping it local—find nearby attractions and events

Research it first—a little information before going can make a big difference in your adventure

Have a back-up plan ready. It could rain, be crowded, or just be the wrong day for your family to get away. Having a back-up plan ready means the adventure can continue.