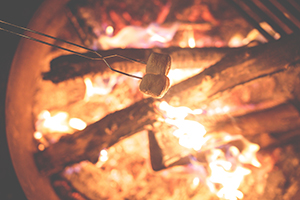 January may seem early to think about summer camp for your child or teen, but now is the time to register for camp.
Summer camps for children affected by ADHD and co-occurring conditions offer specialized programs that meet your child's needs and help develop her strengths. Knowing what to look for in a summer camp program is important, according to John Willson, MS, LRT/CTRS, the executive director of SOAR Camp. SOAR has several adventure camps and programs for children and teens affected by ADHD and learning disabilities. Mr. Willson is also a member of the CHADD Board of Directors.
"There are a host of wonderful and unique programs across the country that have worked hard to establish services for young people with ADHD," Mr. Willson says.
When you are looking for a summer camp for your child, Mr. Willson says you need to consider the following:
your child's strengths and interests
your family's needs during the summer months
your child's needs for structure and supervision
your child's sibling relationships and if siblings should camp separately or together
When picking among camps, he says you need to ask the following questions:
What is the ratio of campers-to-direct supervising staff?
What is the training and experience of the staff members?
How old are direct supervisors and program instructors?
Mr. Willson adds that the majority of summer camps and summer programs have financial aid available. When talking with a prospective camp, ask about financial assistance and how to obtain tuition support.