Podcast: A New Tool for Evaluation and Treatment?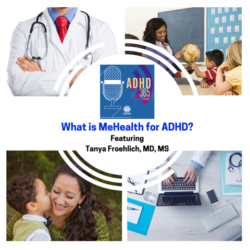 ADHD 365 Podcast:
What is MeHealth for ADHD?
Featuring Tanya Froehlich, MD, MS

Clear communication is important when you're seeking diagnosis and treatment for ADHD. Is MeHealth for ADHD a breakthrough tool in assessing and treating that will improve communication among physicians, parents, and teachers? How can it be used to optimize medication treatment and minimize side effects? Dr. Tanya Froehlich discusses these possibilities in the most recent ADHD 365 podcast.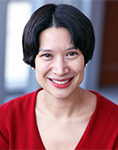 Tanya Froehlich, MD, MS, is a developmental-behavioral pediatrician and an ADHD clinical specialist and researcher. She is a member of the board of directors for the Society of Developmental and Behavioral Pediatrics and for the American Professional Society of ADHD and Related Disorders. Dr. Froehlich currently serves on national ADHD clinical practice guideline development committees for both the American Academy of Pediatrics and the Society for Development and Behavioral Pediatrics.