Smoothing the Transition into Summer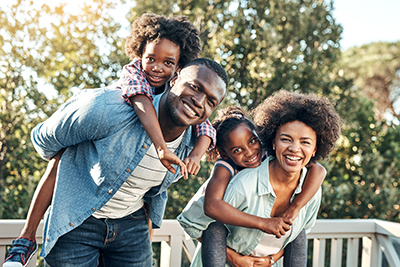 Summer is about to begin, and the school year is almost or already over. Many families are glad for a break from extracurricular activities, clubs, or sports. Your child might be looking gleefully at two or three months of free time.
Transitions present their own sets of challenges for children with ADHD and their families, and summer vacation is one of the biggest annual transitions. Your child's need for structure doesn't end just because there's no obligation to show up in a classroom.
"Most kids do well with a routine, though our summer routines are usually different from the school year," says Toni Whitaker, MD, developmental pediatrics division chief for Le Bonheur Children's Hospital in Memphis, Tennessee. "Some stability in terms of sleep schedules, mealtimes with a healthy variety of foods, and expectations of activities can keep kids grounded and comfortable in knowing what day-to-day looks like."
Before school ends
Start talking with your children about the summer schedule now. Let them express any concerns they have and problem-solve together.
"If each day will be different from one day to another, make a plan and write it down [where it can be seen by everyone]," says Ann Abramowitz, PhD, a former chair of CHADD's professional advisory board. By keeping the schedule handy, she says, children will be aware of what will happen each day. This can help them better prepare for the next activity.
Many parents continue to work during the summer, and their children may not be ready to stay home alone during the day. For such families, signing children up for structured activities often meets their needs for care during the day. Plus, the children may benefit from new experiences. If your children are in middle school or younger, consider whether overnight, day, or sports/arts/academic camps may be the way to go.
"Some kids really thrive with structured activities such as sports or summer camps," says Dr. Whitaker. "Remember, too, that it's also not always activities that cost a lot of money that are best for kids. There are free or low-cost ways to have a good time and rich experiences with family and friends, though sometimes we have to look a little harder to find them."
Camps tend to operate on a familiar schedule that's a lot like school. Town or county recreation departments, community centers, libraries, and local colleges and universities are often great places to find openings in appropriate day camps.
Children who have ADHD often do best in a camp that is geared specifically toward them and their needs. The American Camp Association keeps a listing of camps that you can search by interest and need. Another option is an ADHD Summer Treatment Program, a specific comprehensive summer camp program for children ADHD and related behavioral, emotional, and learning challenges that is affiliated with the Center for Children and Families at Florida International University.
Beyond summer camp
Regularly scheduled activities, such as daily swimming lessons, a reading club, or a volunteer project offer families other options to explore.
Many parents sign their children up for one-week programs throughout the summer, often offered by local recreation programs, public schools, art centers, or local colleges and universities. Taking your child's ADHD symptoms into account is an important step on planning which programs for them to participate in.
"Consider what activities will be best for your child," says Dr. Abramowitz. "Are [the programs] prepared for the behaviors your child might have? Will this activity help your child develop better behavioral or social skills?"
COVID-19 precautions may remain
The majority of COVID-19 precautions put in place during the past two years have been lifted, allowing more opportunities to socialize and take part in events and activities. Some precautions may remain in place, however, depending on your region's rate of transmission and the needs of the local community. Programs requiring masks and social distancing, especially indoors, offer an additional layer of protection for younger children and those with vulnerable health conditions.
Many summer activities and camps will require children and teens to have received a COVID-19 vaccine, along with age-appropriate boosters.
"Vaccination gets our kids back to the programs, activities, and social interactions they desperately need for appropriate academic, social-emotional, and physical development," says Jeffrey S. Gerber, MD, PhD, of the Children's Hospital of Philadelphia.
Summer transition tips
Family blogger and licensed clinical social worker Yanique Chambers offers some ideas to set the tone for summer months:
Make a summer vacation wish list. "Get your family together and have everyone come up with a list of activities they want to do during vacation," she says. Then use that wish list to plan family activities throughout the summer holiday.
Maintain a routine. Keeping a version of your children's school day routine can help make the transition to summer vacation easier. This can also include bedtimes and wake-up times.
Balance activities with down time. "Even though going places and doing different activities are fun, some kids dread summer vacation because they are overwhelmed with all they have to do," says Ms. Chambers. "Find a balance between having your child participate in activities and them having time to unwind. You don't want them to feel fatigued from being overscheduled."
Keep children connected with classmates. Very often children don't live in the same neighborhood as their friends from school. Be sure to get the contact information for these friends so you can arrange get-togethers over the summer.
Looking for summer resources?
What are some of the tools you have used to make summers enjoyable for your entire family?