Webinar: What Is Your Relationship with Food?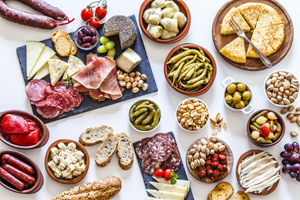 CHADD Webinar: Redefining Healthy Eating and Our Relationship with Food
Featuring Roberto Olivardia, PhD
June 11, 2019 | 2 p.m. ET

It can be hard enough for anyone to plan meals, choose healthy foods, and establish consistent routines around food and eating. But when you have ADHD, it becomes even more challenging when symptoms interfere with meal plans.
Join us when Dr. Roberto Olivardia discusses why people with ADHD are prone to unhealthy eating habits and are at higher risk for obesity. He'll offer you some practical and mindful strategies for establishing healthier eating habits. The goal is to help you develop a more positive relationship with food.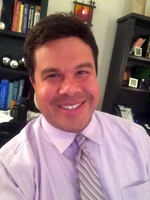 Roberto Olivardia, PhD, is a clinical psychologist and lecturer in the Department of Psychiatry at Harvard Medical School. He maintains a private psychotherapy practice in Lexington, Massachusetts, where he specializes in the treatment of ADHD, executive functioning issues, and issues that face students with learning differences. He also specializes in the treatment of body dysmorphic disorder, obsessive-compulsive disorder and in the treatment of eating disorders in boys and men.
Dr. Olivardia co-author of The Adonis Complex, which details the various manifestations of body image problems in men. He has appeared in publications such as Time, Gentlemen's Quarterly, and Rolling Stone, and he has been featured on Good Morning America, CNN and VH1.
He currently serves on the professional advisory boards for CHADD, ADDA and the National Association for Males with Eating Disorders. He is a member of the International OCD Foundation, International Dyslexia Association, Multi-Service Eating Disorders Association and the American Association of Suicidology.
This CHADD webinar is brought to you in part by Supernus Pharmaceuticals. It is not a National Resource Center on ADHD production.