2021 Lifetime Achievement Award
Attention Magazine October 2021
Download PDF
Maureen Gill, LCSW, ACC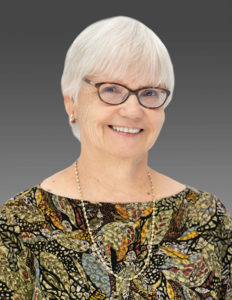 Maureen Gill, LCSW, ACC, knows what a difference education and information about ADHD can make in people's lives, and she has always endeavored to share this message. As a licensed clinical social worker, she has spent her career working in medical, rehab, and psychiatric hospitals—and, more recently, as an ADHD coach.
When Maureen's youngest son, who has ADHD, began having extreme difficulties in school, she embarked on a lifelong quest to help him and others. She became active in CHADD of Northern Virginia, serving as one of its coordinators, and was one of the first recipients of CHADD's Chapter Coordinator Award. She was asked to serve as a parent consultant for the American Academy of Pediatrics workgroup that produced the first ADHD toolkit for medical offices. For a time, she served on the CHADD national board of directors as co-chair of the education committee.
In 1991, Maureen chaired a group of community professionals who joined forces with the Fairfax County Public Schools to form the Northern Virginia ADHD Partnership training program. In addition to providing countywide training on ADHD to schools from 1991 to 2011, the program produced one of the first secondary school training videos in the country. CHADD recognized the ADHD Partnership as the 2010 Innovative Program of the Year.
As a certified trainer for CHADD's Teacher to Teacher program for many years, Maureen has shared her knowledge and wisdom with educators all over the country. And going beyond the parameters of the classroom, she was a member of the editorial advisory board of Attention magazine and served as its chair from 2016 to 2020.