COVID-19, ADHD, and Depression
During ADHD Awareness Month in October, CHADD shines a spotlight on the heightened impact of the pandemic on children and adults with ADHD.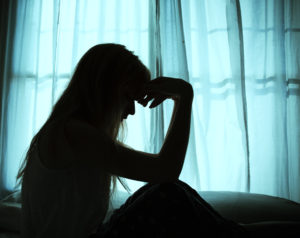 A report published by The Journal of the American Medical Association in September found that symptoms of depression have become three times more prevalent in the United States since the COVID-19 pandemic began. Many individuals have sought out treatment, resulting in a 34 percent increase in anxiety medication and an 18 percent increase in antidepressant medication between mid-February and mid-March 2020.
This staggering statistic is of even greater concern for the 17 million children and adults in the US with ADHD, who already have a disproportionately higher risk of experiencing depression than their peers. During ADHD Awareness Month in October, CHADD hopes to build greater understanding of the correlation and urges the loved ones of those with ADHD to be especially vigilant during these difficult times.
"ADHD often coexists with other psychological disorders, including depression, anxiety, and substance use issues," said CHADD Professional Expert David W. Goodman, MD, director of the Adult Attention Deficit Disorder Center of Maryland, and assistant professor in the department of psychiatry and behavioral sciences at Johns Hopkins School of Medicine. "During the best of times, individuals with ADHD can face significant challenges in school, work, and relationships. Now, we layer on the stressors associated with the pandemic―social isolation, job loss, financial problems, home schooling, childcare issues, health concerns, and more―that are causing or exacerbating depression for children and adults in general. Because of increasing organizational demands, these stressors are weighing even more heavily on members of the ADHD community and their ability to manage through it."
ADHD is a neurodevelopmental disorder in children and adults characterized by a persistent pattern of inappropriate levels of attention, impulsivity, and hyperactivity, resulting in daily impairments at school and work, and with family and friends. Nearly 38 percent of adults with ADHD experience depression, compared to eight percent of the general adult population. And approximately 17 percent of children with ADHD experience depression, compared to only three percent of their non-ADHD peers.
While ADHD is one of the most well-researched medical diagnoses in the world, there is still a great deal of inaccurate information circulating, leading to confusion and doubt among uninformed or misinformed audiences. It is important to know that ADHD is highly manageable with an individualized, multimodal treatment approach that can include behavioral interventions, parent and patient training, educational support, and medication.
"Living with ADHD can be challenging in itself, and often goes hand in hand with depression," said Robert Cattoi, CEO of CHADD. "COVID-19 has uprooted our lives, and made what was already challenging even more so. We are working from home, educating our children from home, and unable to interact with our friends and family. We want children and adults with ADHD to know they are not alone. CHADD provides numerous resources and support tools to help them. And we want their parents, partners, and friends to be able to recognize the signs of depression―now more than ever―and take action to ensure their loved ones aren't suffering in silence."
The US Centers for Disease Control and Prevention defines depression as more than just feeling down or having a bad day, but rather, when a sad mood lasts for an extended period time and interferes with normal, everyday functioning. Symptoms include:
Feeling sad or anxious often or all the time
Losing interest in activities that used to be fun
Feeling irritable' easily frustrated' or restless
Having trouble falling asleep or staying asleep
Waking up too early or sleeping too much
Feeling tired' even after sleeping well
Eating more or less than usual, or lack of appetite (unrelated to ADHD medication)
Experiencing aches, pains, headaches, or stomach problems that do not improve with treatment
Having more trouble concentrating, remembering details, or making decisions
Feeling guilty, worthless, or helpless
Thinking about suicide or hurting yourself
If you or a loved one is experiencing symptoms of depression, please reach out to a mental health professional for help. For the ADHD community, CHADD offers a free ADHD Helpline at 1.866.200.8098, staffed by experienced health information specialists Monday through Friday, from 1:00 to 5:00 pm ET. If you or someone you know is experiencing suicidal thoughts, please call the National Suicide Prevention Lifeline at 800.273.8255.
Read CHADD's press release.